Search Finds 3 Of 9 Crew Of Capsized S.korean Boat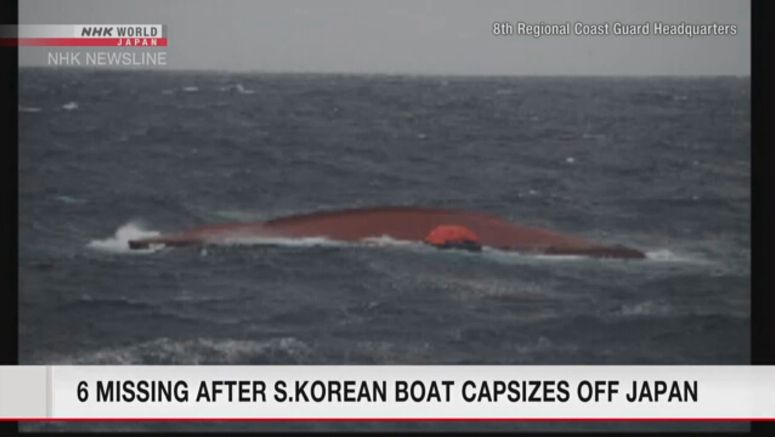 Japan's Coast Guard says three of the nine crewmembers of a capsized South Korean fishing boat have been found. Two of them have been rescued, while the other's condition remains unknown.
The ship was found overturned in waters about 200 kilometers north of the town of Okinoshima in Shimane Prefecture, western Japan, on Wednesday afternoon. All nine crewmembers -- four Chinese, three South Koreans and two Indonesians -- were missing.
According to Japan's Coast Guard, information provided by its South Korean counterpart said that another South Korean boat that was helping with the search found two of the Chinese crewmembers drifting in the area and rescued them by daybreak on Thursday.
Eight divers from the Korea Coast Guard also found another crewmember in the wheelhouse during a search inside the ship on Thursday morning. Details about the member's condition are not known.
When the ship was found, the area had rough seas with northerlies of about 58 kilometers per hour.
The Coast Guards are continuing the search for the six other missing members.