Storm Brings Heavy Rain, Officials Warn Of Mudslides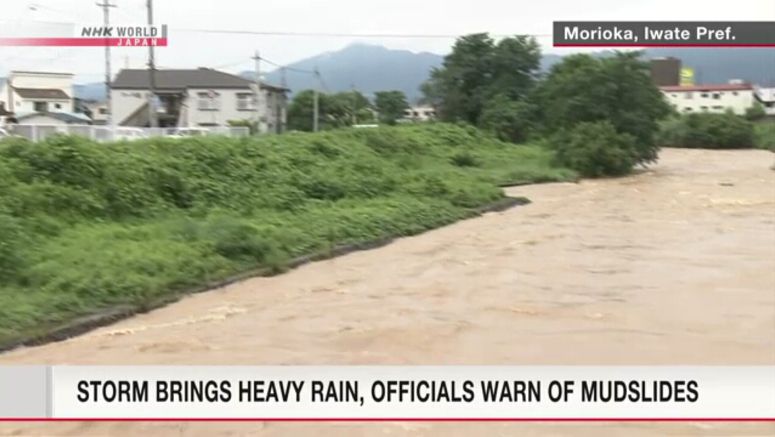 Tropical Storm Meari is heading northeast in the Pacific Ocean off the Tohoku region on Sunday, after making landfall in Shizuoka Prefecture, central Japan, on the previous evening. Weather officials say the atmospheric conditions are expected to remain unstable over a wide area from northern to western Japan.
The cumulative rain in the Izu Islands, south of central Tokyo, measured more than 310 millimeters in the 24 hours through Sunday morning. That is about 50 percent more rain than normally falls in the entire month of August.
The storm dropped localized heavy rain of more than 80 millimeters in an hour on a town in Wakayama Prefecture, in Kansai region, Sunday morning. The risk of landslides is intensifying due to continuous heavy rain in various parts of the country.
Rivers in Iwate Prefecture are swollen and some have a high risk of flooding. The Tohoku region has been hit by record rain.
Maximum rainfall of 100 millimeters is expected in the 24 hours through Monday noon in Niigata Prefecture and the Hokuriku region, 80 millimeters in the regions of Tohoku and Kansai, 70 millimeters in northern Hokkaido.
Officials are calling for continuing caution against mudslides, rivers overflowing, and flooding.