Students Discuss Invasion Of Ukraine In Online Forum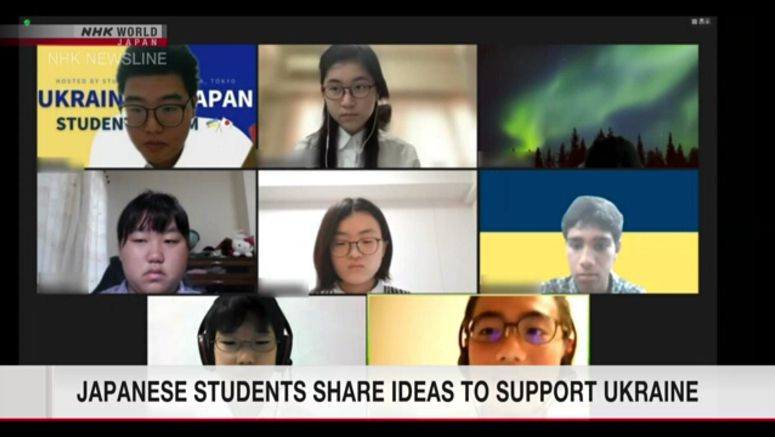 High school students in Tokyo organized an online forum to learn about the current situation in Ukraine, and to discussed how Japanese students can lend their support.
The students organized the event after learning about how young people in Ukraine are losing their lives in Russia's ongoing invasion, fighting on the front lines away from their families and friends.
About 100 Japanese middle and high school students took part in the event held on Saturday.
Bogdan Parkhomenko, who spent time in Japan between the ages of 4 and 16, has been disseminating information on Ukraine on social media from the country's capital Kyiv.
He told the participants that in the past few days alone, rockets have been fired into his neighborhood, and a facility where a friend of his brother was detained as a prisoner of war has been blown up, killing more than 50 people.
Three high school and university students evacuating from Ukraine to Japan also shared their experiences of how the invasion caused sudden changes in everyday life.
The participants also discussed how they can support the Ukraine people. They suggested collecting signatures and donations, as well as expressing their opinions on social media.
One of the students who organized the forum said the issue is too difficult for even the United Nations or politicians to resolve. But he said he wanted to think about what contributions students can make.