Suzuki Kengo Breaks Japan's Marathon Record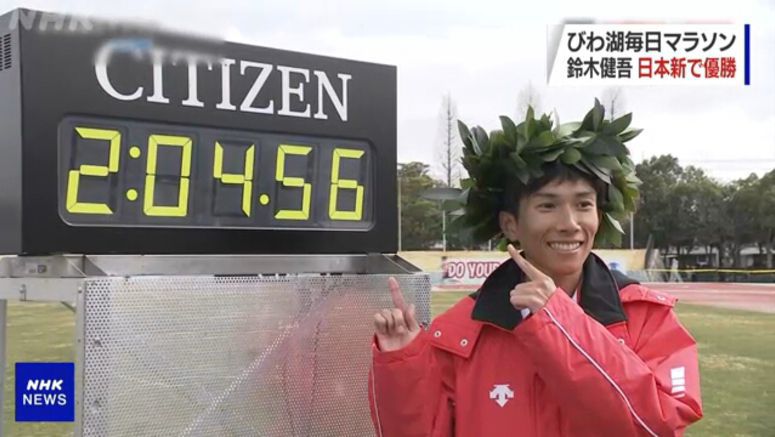 Japanese runner Suzuki Kengo has set a new national record for the men's full marathon.
He won the Lake Biwa Mainichi Marathon in western Japan on Sunday with a time of 2 hours 4 minutes and 56 seconds.
The previous Japanese record was 2 hours 5 minutes and 29 seconds set by Osako Suguru in last year's Tokyo Marathon.