Three People Stabbed Outside University Of Tokyo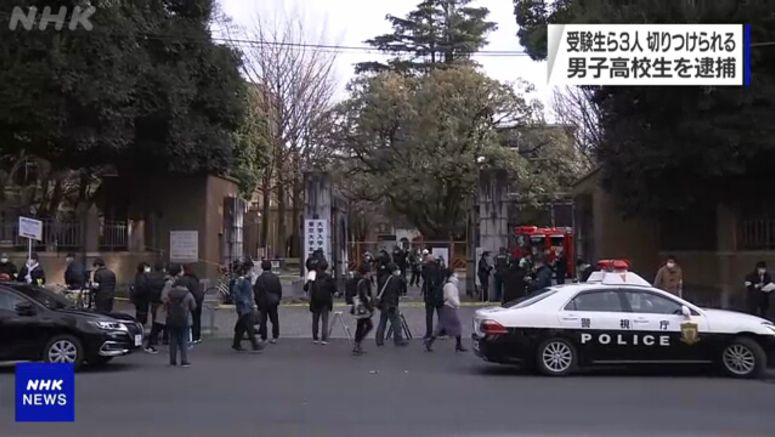 Police have arrested a 17-year-old boy on suspicion of stabbing three people outside a campus of the University of Tokyo. They say all three are conscious and being treated at hospital.
Police were alerted to the incident in front of the university's main gate in Bunkyo Ward at around 8:30 a.m. on Saturday.
They arrested the suspected attacker, a high school student from the city of Nagoya, on suspicion of attempted murder.
Investigative sources say the victims are two high school students who were about to take standardized university entrance exams and a man in his 70s.
The exams are taking place on Saturday and Sunday at 677 locations nationwide. More than 530,000 people have applied to take them.
Special measures are in place at the test sites to prevent the spread of the coronavirus.