Tokyo, Central Govt. Discussing Virus Emergency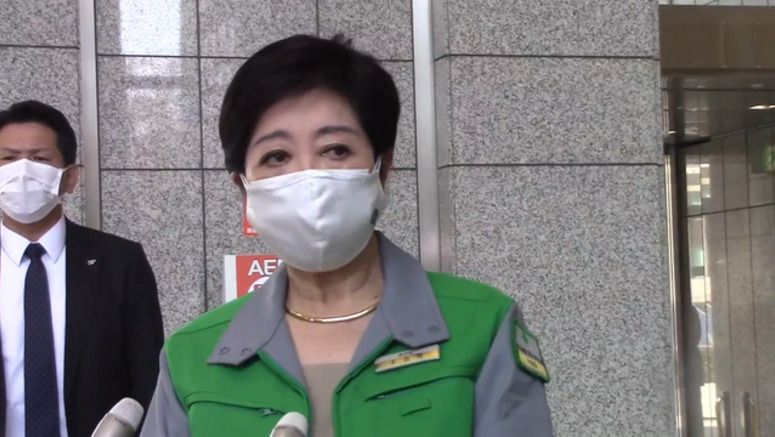 The Tokyo Metropolitan government is in talks with the central government on matters regarding a state of emergency it is seeking for Tokyo amid a coronavirus resurgence.
Governor Koike Yuriko told reporters on Wednesday that working-level talks are focusing on the duration of the state of emergency and measures to be taken during the period.
The Metropolitan Government will implement measures once the central government declares a state of emergency.
Reports of new daily cases continue to surge in Tokyo. Sample testing of confirmed cases on Tuesday showed that those involving more contagious variants hit 115, topping the 100 mark for the first time.
To prevent a rapid spread of the virus, the Metropolitan Government is considering measures to sharply curb people's movements.
Its coordination with the central government also involves possible stricter measures, such as business closure requests.
Tokyo has recently been under less restrictive measures, such as asking restaurants to limit business hours.