Tokyo Reports 11 Heatstroke Deaths For June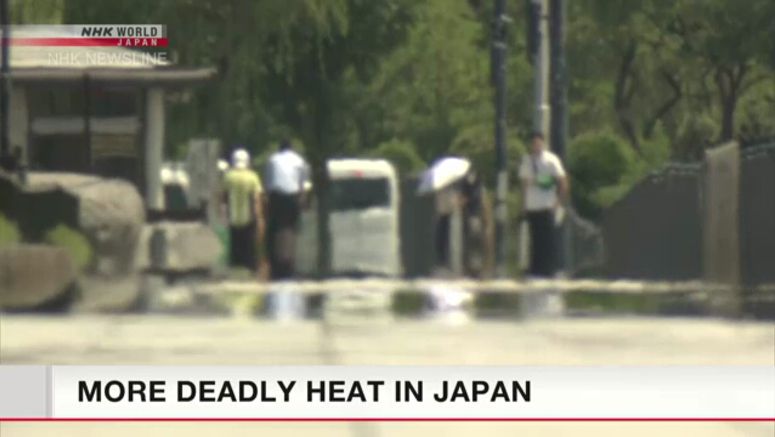 Tokyo officials say at least 11 people in the capital have died of heatstroke in June, the highest figure for the month in at least a decade, as the city wilts under sweltering heat.
According to data provided by the Medical Examiner's Office as of Wednesday, the 11 victims were in their 40s through their 90s, but the majority were elderly, with four in their 70s, and another four in their 80s.
Nine of the 11 people were found lying unconscious in their homes or other indoor places.
A woman in her 70s was found dead in bed at her home in Adachi Ward on Tuesday. She lived alone. Officials said the windows of the room had been kept shut, and the air-conditioner had not been turned on.
The Tokyo Fire Department is advising people to use air-conditioning without worrying about saving electricity, and to drink fluids frequently before they feel thirsty.