Tokyo Reports 304 New Infections On Sunday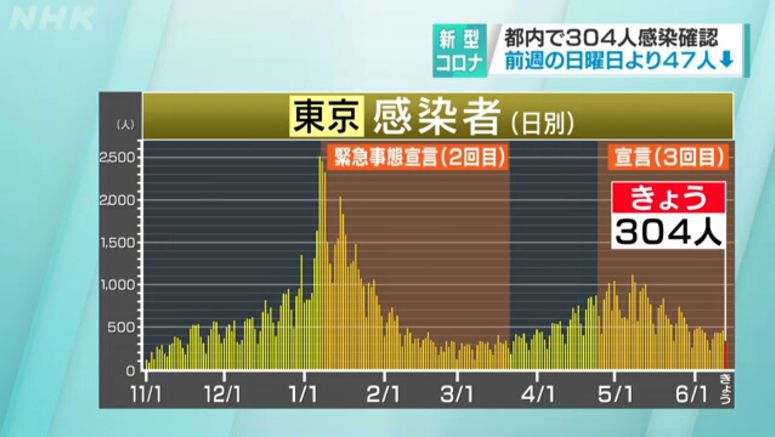 The Tokyo Metropolitan Government confirmed 304 new cases of the coronavirus on Sunday.
The figure is down 47 from a week ago, after posting a week-on-week increase for the first time in 30 days on Saturday.
The seven-day average of cases through Sunday is 384.1. That's 90.1 percent of the figure for the previous week.
Total cases in Tokyo have now reached 166,369.