Tokyo Reports 3,271 New Cases Of Coronavirus On Tuesday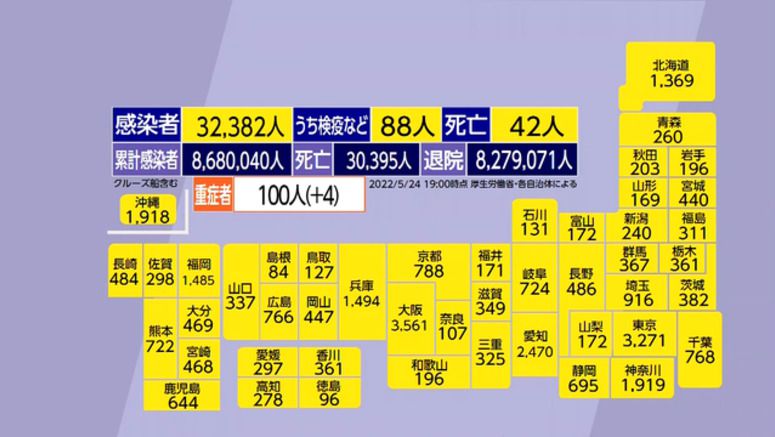 The Tokyo Metropolitan Government reported 3,271 new cases of the coronavirus in the capital on Tuesday.
That is about 400 less than officials reported seven days ago. It is the 11th straight day of a week-on-week decline.
Infections occurring at home make up the largest number of cases -- 67.2 percent of all cases in which the infection routes are known.
Tokyo officials said the number of seriously ill patients on ventilators or ECMO heart-lung machines was four, same as Monday.
32,382 new cases and 42 deaths were reported on Monday nationwide.