Touchless Technologies For Condominiums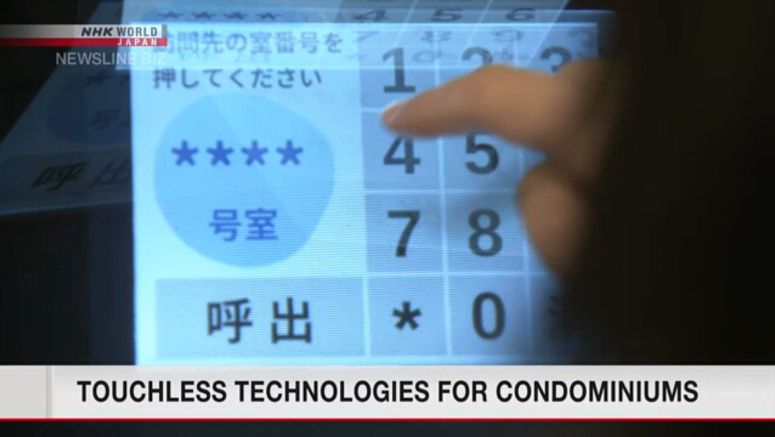 Spurred on by the spread of the coronavirus, Japanese real estate developers are moving to introduce touchless technologies in their residential buildings.
Daiwa House Industry has begun testing a touchless intercom system as part of a joint effort with a major electronics firm and a display maker.
The device has been installed at the front entrance of a new condominium near Tokyo.
Users enter a code by pointing at a virtual keyboard. Their finger movement is detected by an infrared sensor which responds accordingly.
Daiwa House Industry aims to start marketing the system after verifying its operation and durability over the next six months.
Company official Seguchi Kazuhiko says more residents have been opting for home deliveries during the pandemic, increasing the need to minimize contact.
He says, "We want to enable touchless methods in all public areas of our condominiums, so residents will feel safe."
Meanwhile, another real estate firm, Mitsui Fudosan Residential, plans to install touchless elevators in a condominium that's under construction in central Tokyo.