Tropical Storm Approaching Western Japan, Bringing Heavy Rain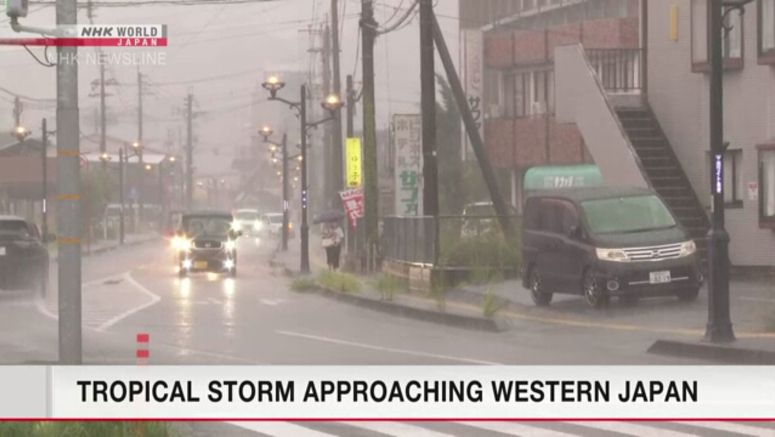 Weather officials say Tropical Storm Aere is likely to hit the western region of Kyushu, while heavy rain is expected across wide areas of Japan.
The Metrological Agency says that as of 3 p.m. on Monday, the tropical storm was moving north-northeast over the East China Sea at about 20 kilometers per hour.
Its central atmospheric pressure was 996 hectopascals with maximum winds of about 65 kilometers per hour near its center.
Agency officials say the storm will likely approach Kyushu and make landfall there on Tuesday after changing course to move in a more easterly direction.
Due to the storm and a high-pressure system over the Pacific Ocean, damp air is flowing from the south and rain clouds have developed over wide areas of the country.
By Tuesday evening, up to 250 millimeters of rain is expected in the Shikoku region, while southern Kyushu may have 180 millimeters and the northern region of Hokkaido will see 80 millimeters.
Weather officials are urging people to be on the alert for possible mudslides, flooding and swollen rivers. They are also warning people to be careful about strong winds, high waves and lightning strikes.