Un Chief Expresses Concern About Future Of Nuclear Disarmament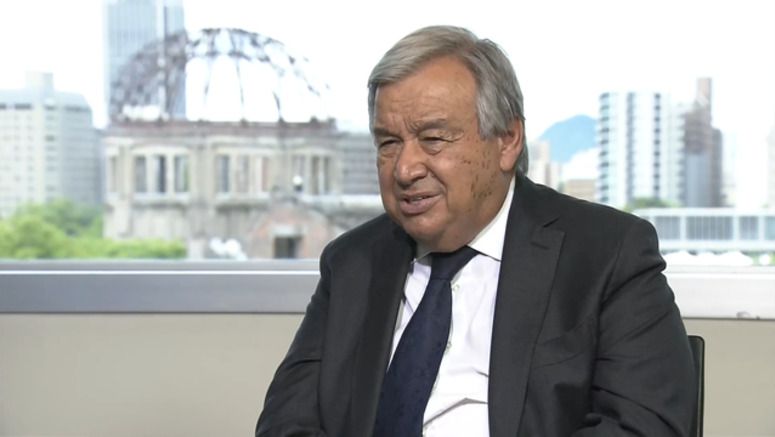 UN Secretary-General Antonio Guterres has expressed concerns over Russia's nuclear threats and other moves around the world running counter to the goal of nuclear disarmament.
Guterres spoke to NHK in an exclusive interview on Saturday after attending a ceremony to mark the 77th anniversary of the atomic bombing of Hiroshima. He was the first UN chief to attend the memorial event in 12 years.
Guterres said Hiroshima had become a global symbol. He added that he believes the citizens feel a responsibility to convey the importance of nuclear disarmament to other cities in the world.
Guterres expressed concerns about Russia's nuclear threats, saying the war in Ukraine has created "the idea that nuclear weapons are important."
He said, "It's totally unacceptable that those that have nuclear bombs talk about the possibility of a nuclear war."
The UN chief went on, "We have seen nuclear disarmament going forward in the last century and then, all of a sudden, it was reversed and we are now having a new arms race and you are seeing investment in the modernization of nuclear arsenals."
He added there were mechanisms of control and dialogue during the Cold War, but that these no longer exist.
Guterres also referred to the review conference of the Treaty on the Non-Proliferation of Nuclear Weapons, now underway in New York.
He said the outcome of the meeting is important and called on participating parties to reach an agreement enshrining the commitment to not use nuclear weapons.