Unstable Air Bringing Heavy Rain To Western Japan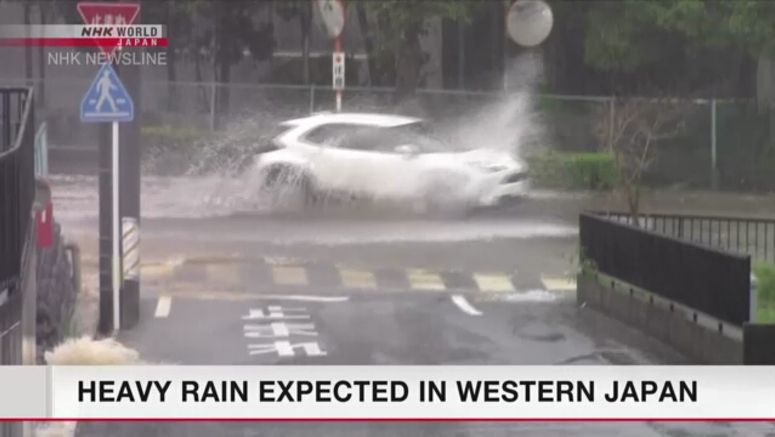 Heavy rain is falling in parts of western Japan's Pacific side as atmospheric conditions grow unstable.
The Japan Meteorological Agency warns that heavy downpours in southern Kyushu and Shikoku through Sunday may cause mudslides.
Weather officials say rain clouds are developing over the western Japan along the Pacific as well as Mie Prefecture in central Japan.
This is due to Tropical Storm Songda and damp air around a Pacific high pressure system.
The officials say the storm is expected to move away from Japan but damp air is likely to continue flowing into Kyushu and Shikoku, mainly on the Pacific side.
Rising temperatures are also causing unstable conditions in wide areas from western Japan to Tohoku in northeastern Japan.
A maximum 250 millimeters of rain is forecast in the 24 hours through Sunday morning in southern Kyushu and Shikoku.
Weather officials are urging residents to stay alert for mudslides, rising rivers, flooding in low lying areas, strong winds, high waves, lightning and tornadoes.