Us House Speaker, Japan Pm Discuss Taiwan Tensions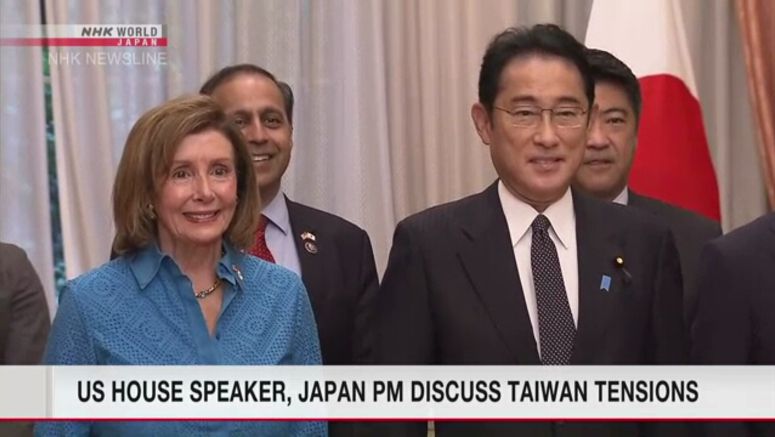 US House Speaker Nancy Pelosi met with Japanese Prime Minister Kishida Fumio in Tokyo on Friday. At the top of their agenda was the heightened tension between China and the US.
Pelosi and Kishida posed for the media at the Prime Minister's office, where they discussed the situation with Taiwan. They also talked over their countries' shared deterrence capabilities and commitment to ensuring a free and open Indo-Pacific.
Kishida said, "We confirmed that Japan and the US will continue to work together closely to maintain peace and stability in the Taiwan Strait."
This week, Pelosi became the first US House speaker to visit Taiwan in 25 years. She held talks with Taiwan's President Tsai Ing-wen on Wednesday.
The visit ignited anger from China, which claims Taiwan as an inherent part of its territory.
On Friday, Pelosi held a news conference at the US Embassy in Tokyo.
Pelosi said, "We have said from the start that our representation here is not about changing the status quo here in Asia, changing the status quo on Taiwan. It's about again the Taiwan relations act, the US-China policy, all of the pieces of legislation and agreements that have established what our relationship is."
Pelosi stressed that the United States will not allow China to isolate Taiwan.