Us House Speaker Meets With Japan Pm In Tokyo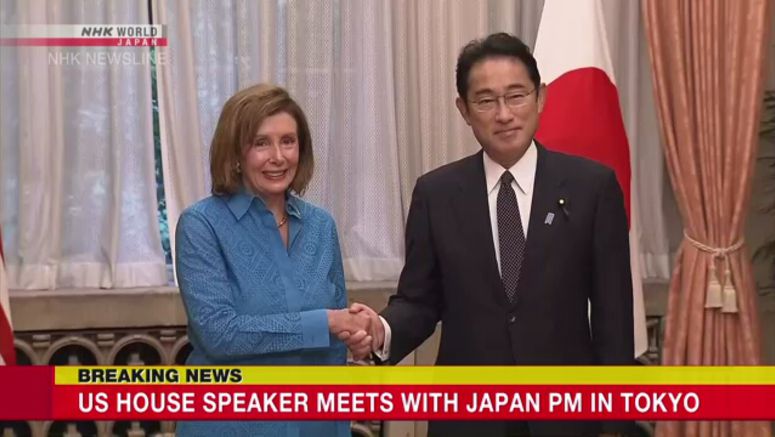 US House Speaker Nancy Pelosi has met with Japan's Prime Minister in Tokyo on the final leg of her controversial trip to Asia. Pelosi held talks with Kishida Fumio on Friday morning. They were focused on the heightened tensions between China and the US.
Pelosi and Kishida posed for the media at the Prime Minister's office early in the day.
They were expected to discuss the situation with Taiwan, along with their countries' shared deterrence capabilities, and a free and open Indo-Pacific. Russia's invasion of Ukraine was also expected to be on their agenda.
This week, Pelosi became the first US House speaker to visit Taiwan in 25 years. She held talks with Taiwan's President Tsai Ing-wen on Wednesday.
The visit ignited anger from China, which claims Taiwan as an inherent part of its territory.