Yokohama Launches Travel Campaign For Locals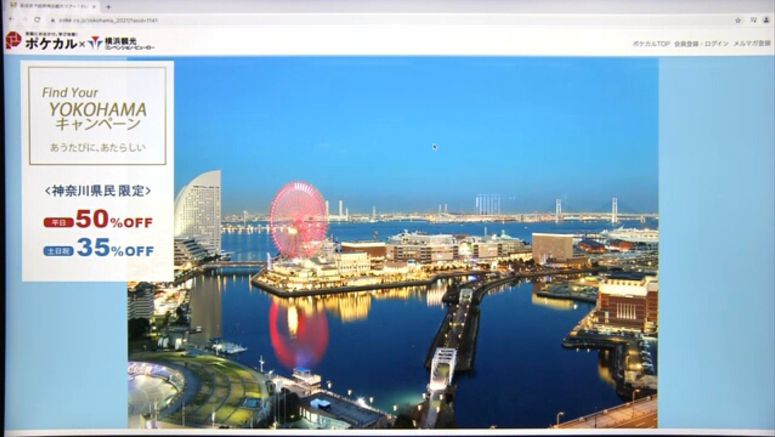 Yokohama City in Kanagawa Prefecture, near Tokyo, has kicked off a travel campaign that is limited to residents of the prefecture.
Yokohama subsidizes the cost of day trips or lodgings in the city. Day trips for sightseeing are discounted by 50 percent on weekdays and 35 percent on weekends and holidays. Accommodations in the city are discounted by up to 5,000 yen, or about 44 dollars, according to the price.
Reservations need to be made through a dedicated website.
The "Find Your YOKOHAMA" campaign started last Friday and runs through November and after, until its budget is used up. But the campaign may be amended depending on the coronavirus situation.
The Yokohama Convention & Visitors Bureau, which runs the campaign, says now that coronavirus infections have come under control, it hopes to bolster the local economy by stimulating demand for tourism.