6 Olympic - Related People Stripped Of Accreditation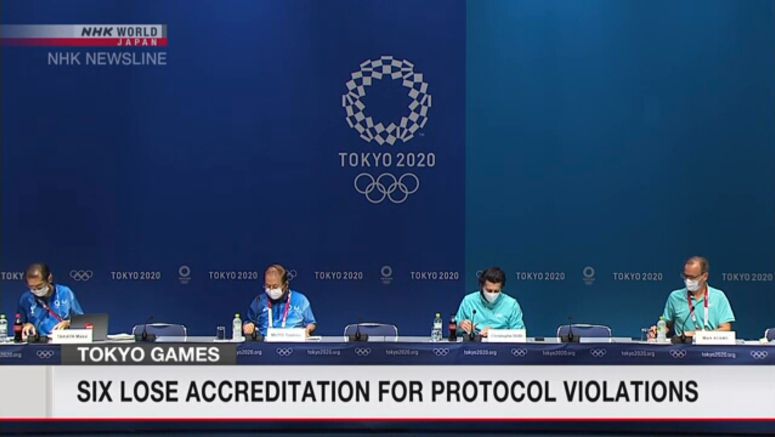 Tokyo Olympic organizers say they have revoked accreditation of six people involved with the Games as they violated anti-coronavirus rules.
Officials of the Tokyo organizing committee told reporters on Sunday that the six include two athletes from Georgia who both won silver medals in men's judo events. They left the athletes' village without permission.
The officials say the other four are Games staff members from the US and Britain who have been arrested and indicted on suspicion of using cocaine.
The officials also said eight other people had their accreditation temporarily withdrawn, 10 were given strict warnings, and four were instructed to submit written pledges after being slapped with strict warnings.
The Tokyo 2020 Playbooks outline anti-infection guidelines for all participants in the Games.
Under the playbook rules, the participants are allowed to leave their accommodations only to go to Games venues and other limited locations.
They are also requested to eat alone as much as possible and avoid being in close quarters with other individuals during meals.
The committee's director general, Muto Toshiro, said their violations of the rules are very regrettable. He added the Games cannot be successful unless all participants follow the rules. He said he will continue asking for their understanding and cooperation.