Fukuhara Ai Sets Up Firm To Promote Table Tennis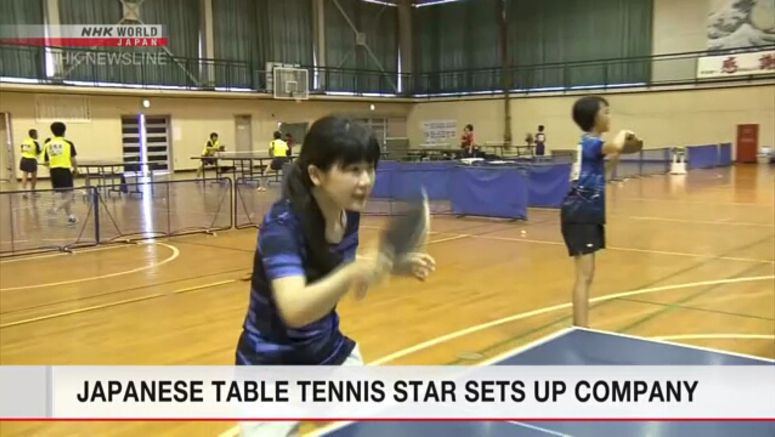 Retired Japanese table tennis star Fukuhara Ai has set up a company to promote the sport.
The company, omusubi, opened its office in Tokyo. Its website was launched on Wednesday.
Fukuhara won medals for two straight Summer Olympics, the 2012 Games in London and the Rio de Janeiro Games in 2016. After retiring as a table tennis player three years ago, she has served as the ambassador of Japan's T.League and helps promote the sport.
The company plans to start a table tennis competition for children, dubbed the "Ai-chan Cup," in Miyagi Prefecture where Fukuhara hails from. It is also planning to donate tables used in the sport to facilities for people with disabilities in the prefecture.
Fukuhara named the company after the omusubi rice balls her mother used to make that were the source of her energy. The word also means "to create bonds," which reflects her wish to nurture various relationships.
Fukuhara said she hopes to help create an environment where children can make their dreams come true. She added that she hopes to show her gratitude to the people of Miyagi in particular.