Olympic Competition Begins With Softball, Football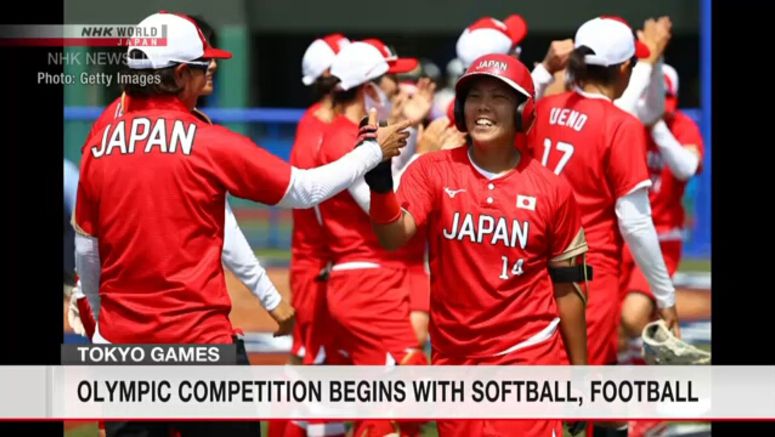 Olympic competition kicked off in Tokyo on Wednesday, even as the number of coronavirus infections climbed among people involved in the Games and the city saw rising case numbers.
The first softball and football matches come two days before the opening ceremony of the Tokyo Games.
Japan's women softball players beat Australia 8-1. The host team hit three homers in a mostly empty stadium in the northeastern city of Fukushima.
Japan hopes to ride this momentum to back-to-back gold medal wins. It took the top prize when softball was last played at the Olympics in 2008.
China faces Brazil in women's soccer later in the day in Miyagi, one of the few prefectures to allow spectators.
Japan will play Canada in Sapporo, with no fans in the stands.
It's still unclear if South Africa's men's team will put on their cleats for a match against Japan scheduled for Thursday.
Two players tested positive. But the team could still compete if players meet some conditions, including testing negative for the virus.
Officials are trying to keep a bubble around Olympic visitors, as new cases are confirmed within and outside the athletes' village.
Tokyo itself is in the midst of a new wave of infections. Daily counts have been reaching numbers not seen in nearly half a year.