Olympic Minister: Ioc Understands Mori's Apology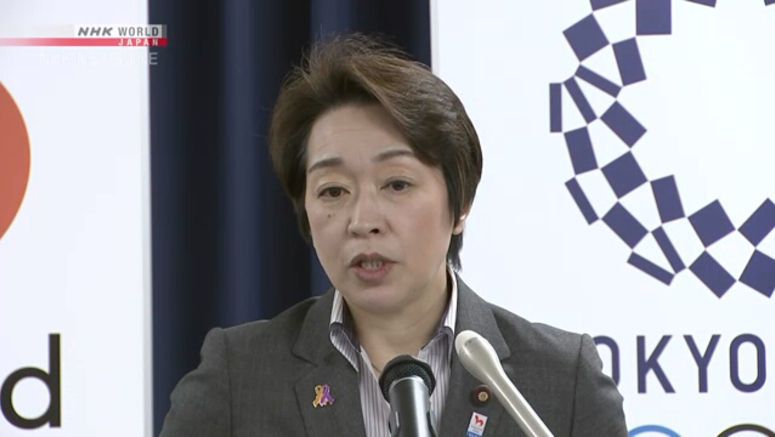 The Japanese Olympic and Paralympic minister says International Olympic Committee President Thomas Bach "understands" the apology made by the chief of the Tokyo organizing committee for a gaffe about women.
Minister for Tokyo Olympic and Paralympic Games Hashimoto Seiko talked by phone with Bach late on Thursday.
Their talks followed the apology made earlier in the day by Mori Yoshiro, who heads the organizing committee.
Mori said during a meeting of councillors of the Japanese Olympic Committee on Wednesday that board meetings with women take too long because they talk too much.
The former prime minister retracted his remarks on Thursday, saying they were inappropriate and go against the spirit of the Olympics and Paralympics. Mori added that he feels deeply regretful.
Hashimoto said Bach told her that the Tokyo organizing committee had informed him about Mori's apology and the withdrawal of his remarks.
She quoted Bach as saying that the IOC has "well understood that part" and that he called for continued efforts to make the Tokyo Games a success.
Hashimoto said she told Bach that she will do her best.