Olympic Qualifier For Artistic Swimming Postponed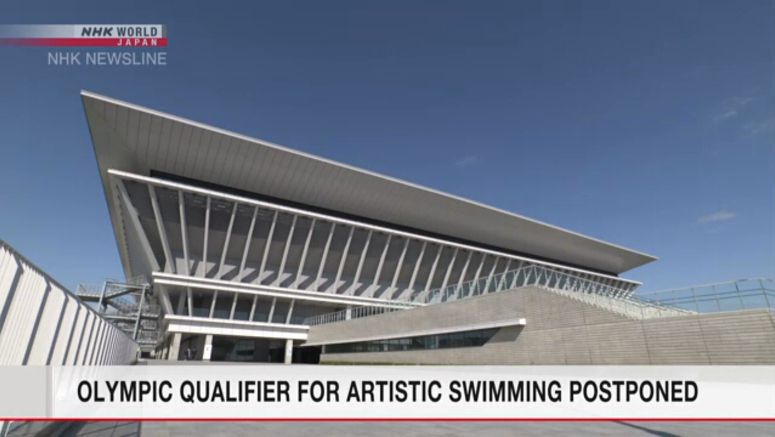 The world swimming body FINA says it will postpone artistic swimming's final qualifier for the Tokyo Olympics from March to May due to the coronavirus pandemic.
The qualifier would have been the first test event for the rescheduled Games since the pandemic began. Organizers had planned to go over routines for event management and measures to prevent infections.
The event had been scheduled to take place at the Tokyo Aquatics Centre for four days from March 4. FINA officials say it will now be held from May 1.
They say they decided to postpone the qualifier because of the continued surge of infections worldwide. They also cite uncertainties over the state of emergency that is currently in effect for Tokyo and other areas in Japan.
Japan's steps to ease the entry restrictions for athletes have been suspended under the state of emergency.
About 100 athletes from more than 20 countries have registered to take part in the qualifier to vie for the seven remaining berths for duets and the three spots for team events. Japan has qualified for both.
More than 220 overseas visitors, including athletes and staff, had been expected to travel to Japan for the qualifier.