Olympic Torch Relay Covid - 19 Measures Announced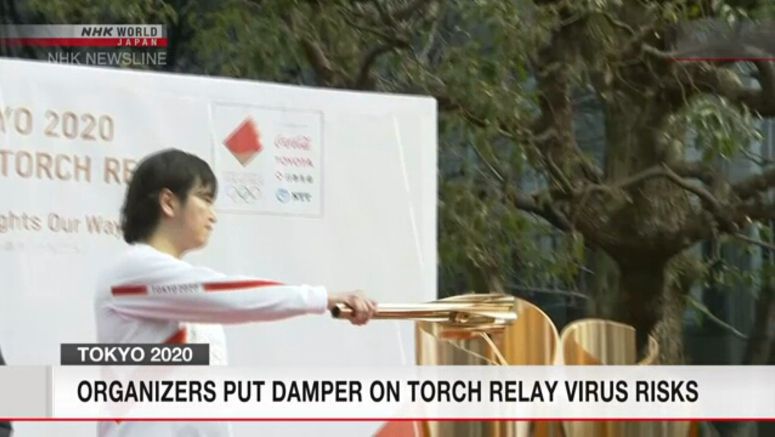 The Tokyo Olympic organizing committee has announced a set of measures against the coronavirus for the nationwide torch relay that is due to start next month.
The committee on Thursday released its guidelines for the 121-day long relay, which starts on March 25 in Fukushima Prefecture.
It asks that people refrain from going to see portions of the relay held outside their prefectures.
The committee says it will prevent large crowds from gathering along the route by livestreaming the relay. It will also make sure celebrity torchbearers run sections of the route where measures can be taken against crowding.
The committee asks that roadside spectators wear masks and applaud for torchbearers rather than cheer or yell.
It says the relay could be suspended in case of excessive crowding along the route. People must book in advance to attend celebration events held at the end of each day of the relay.
Torchbearers are asked to refrain from eating out and going to crowded places during the two weeks prior to the day they run.
The committee says it might cancel sections of the relay scheduled to be held on public roads in prefectures where a state of emergency or requests to refrain from non-essential outings are issued.
In that case, it says it may instead hold a torch-lighting ceremony without spectators at venues where celebration events are planned.
Hashimoto Seiko, the head of the Tokyo Olympic organizing committee, said it's very important to take thorough anti-infection measures and place top priority on safety during the relay. She said she wants to realize a torch relay that passes on hope to people across the country.