Olympics Minister Accepts Tokyo Games Chief Role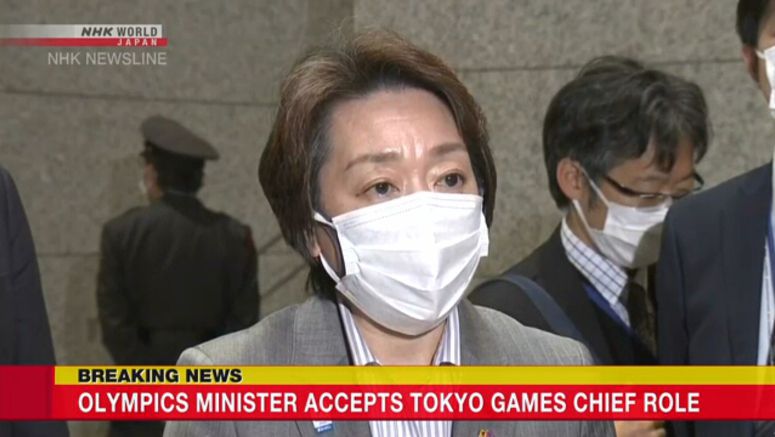 Olympics Minister Hashimoto Seiko is poised to become the next president of the Tokyo Games organizing committee.
The 56-year-old competed in four Winter Games in speed skating and three Summer Games in cycling before deciding to concentrate on politics.
The selection panel held a series of closed meetings to decide who should lead the organizers through the final months of preparations.
They settled on Hashimoto and the executive board has learned she intends to accept the offer.
Board members are expected to make her appointment official in the coming hours.
Hashimoto will have the task of moving organizers beyond an international controversy sparked by her predecessor, Mori Yoshiro. He offered to step down last week, after making sexist remarks that sparked an international backlash.