Olympics Minister Top Candidate To Replace Mori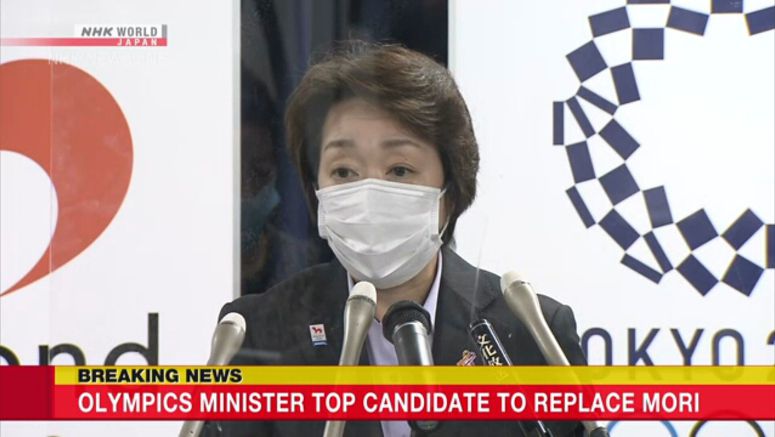 Sources say the Olympic organizing committee panel is likely to ask Minister for the Tokyo Games Hashimoto Seiko to replace Mori Yoshiro as the committee's chief. Hashimoto is a seven-time Olympian.
Mori offered to step down last week in the wake of a public backlash over remarks seen as demeaning to women.
The panel of four men and four women had agreed on five qualities required of the new president.
There is no word yet from Hashimoto on whether she'll accept the request.