Unusual Preparations For Tokyo Olympics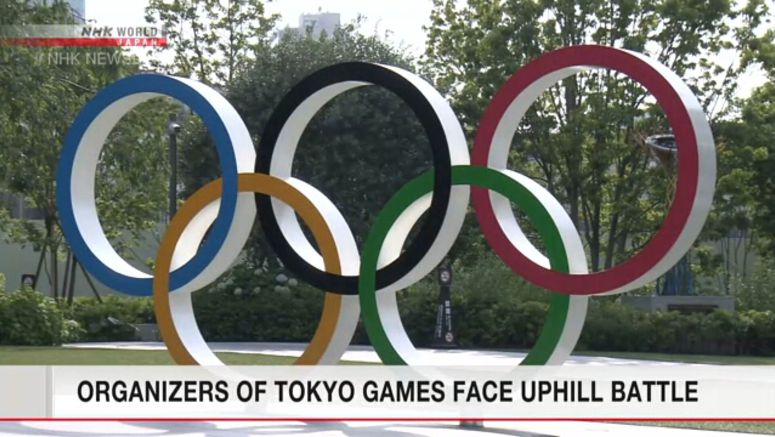 With six months to go before the Tokyo Olympics, organizers are making unusual preparations as the state of emergency has been put in place in the host city.
Athletes qualified to compete in the Games are resolved to keep training, believing that the events will take place. Meanwhile, some people in and outside Japan are voicing concerns about holding the Games this summer.
To go ahead with the Olympics, it is necessary to hold competitions to select national team members in countries around the world. The current focus is on whether the Olympic qualifier for artistic swimming will be held as planned in Tokyo in March.
Another major challenge is how to secure medical workers who will be on hand at Olympic venues to ensure the safety of the Games.
Negotiations with medical institutions are making little progress as they are being overwhelmed amid the spread of the coronavirus.
Regarding spectators, all options are still on the table. Final decisions on the upper limit of the number of spectators and whether to accept spectators from overseas will be made by spring. Holding the Games with no spectators is also an option.
However, some officials involved in the Games say it may be difficult to accept spectators from overseas as the Japanese government has been tightening entry restrictions to prevent the spread of the virus.
The Tokyo Organising Committee and the International Olympic Committee are being tested as to whether they can hold the Games, while offering safety for athletes and others and gaining public support.