Volunteer Doctors May Withdraw From Olympics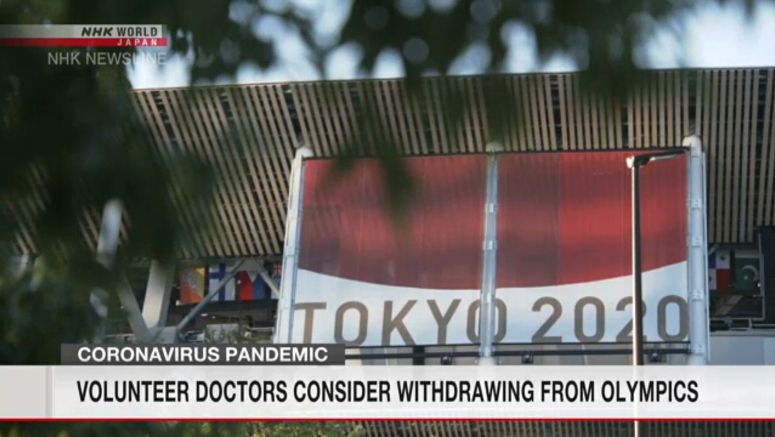 A resurgence in coronavirus infections in Japan has prompted some doctors to rethink their plans to volunteer for the Olympic Games as medical staff.
Doctor Omomo Taketomo, the deputy director of Heisei Tateishi Hospital in Tokyo's Katsushika Ward, is scheduled to volunteer his services at an Olympic venue in Koto Ward on Wednesday.
But Omomo said he is considering canceling the plan as staff at his hospital have been very busy dealing with coronavirus patients.
The doctor said he was looking forward to the Games as a sports fan, and willing to cooperate as a volunteer.
But Omomo said that his job as a medical professional is to provide emergency care and vaccinations on the front line. He added that he is concerned his absence from the hospital could put additional pressure on other staff.
Tokyo Games organizing committee officials say that it's difficult to make up for volunteer doctors who decide not to help out, and that they will manage appropriately with current medical staff.