2021 Lexus Lc 500 Convertible Regatta Edition Is Only For Europe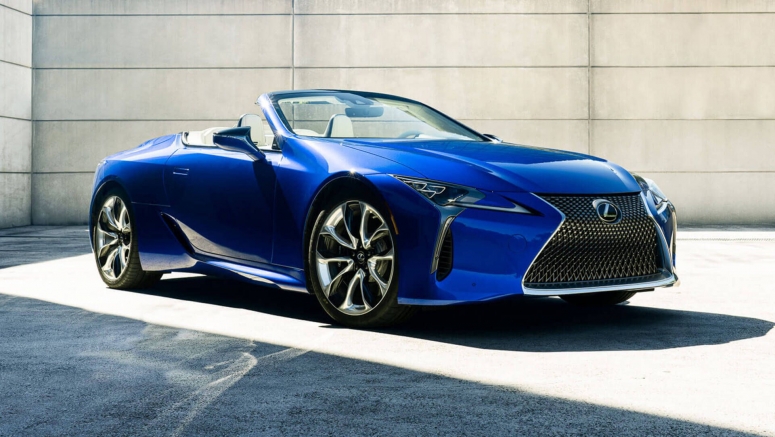 Lexus has presented a limited edition of the LC 500 Convertible in Europe, which is dubbed the Regatta.

Set to go on sale this fall, it boasts yachting-inspired looks inside and out, thanks to a new special color combo. Finished in Structural Blue, a shade originally developed for the fixed-roof LC, the LC 500 Convertible Regatta Edition has a Marine Blue folding soft top, and that is where the exterior changes end.
Open the door and you will see white as the dominant color, found on the headlining, door cards, lower parts of the dashboard, center console, steering wheel, seats, pillars and so on. The dark blue shade featured on the upper part of the dashboard, seats and door panels provides a nice contrast. Pricing will be announced in due course.
Watch Also: The 2021 Lexus LC 500 Convertible Is Worth Every Penny – If You Can Afford It
Toyota's luxury car brand has released a generous photo gallery depicting the new special edition from nearly every angle, but before moving on to it, we will remind you that the Euro-spec model has also gained the Blazing Carnelian exterior paint finish for the 2021 model year, which is offered with the Manhattan Orange interior.
The changes have stopped there for the car on the other side of the ocean, but in the United States, the 2021 LC 500 boasts more upgrades, including revised suspension and transmission. It also gets Android Auto, alongside the already available Apple CarPlay, as well as new colors and wheels, which should make it more appealing to buyers.
Speaking of which, the LC 500 has an MSRP of $92,950, whereas the LC 500 Convertible bumps the price to at least $101,500. The LC 500h and LC 500 Convertible Inspiration Series start at $97,510 and $119,800, respectively.
Photo
Gallery