2021 Nissan Kicks Facelift Launches In Japan With Revised Styling, Electrified Powertrain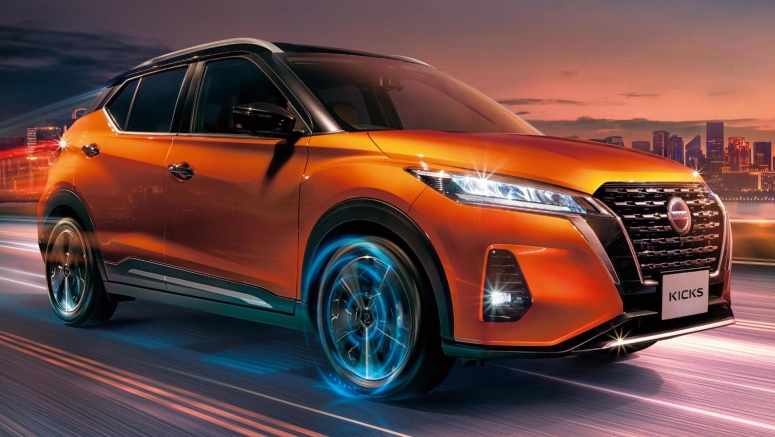 Nissan has introduced the facelifted Kicks to its home market, where it will go on sale from June 30, priced from 2,759,900 yen ($24,845).

Presented last month in Thailand, the 2021 Kicks will be sold with the e-Power electrified powertrain, which uses an electric motor to drive the wheels. The motor takes its juice from a 1.57 kWh lithium-ion battery and is backed up by a 1.2-liter three-cylinder gasoline range extender.
The total system output is 127 HP (129 PS / 95 kW) and 192 lb-ft (260 Nm) of torque, and drivers can choose between four operating modes: Normal, S, Eco and EV.
Review: Consumer Reports Says The New Nissan Kicks Is An Okay Crossover, If You Can Live With Some Drawbacks
"The Nissan Kicks adds an entirely new driving experience to the increasingly popular SUV segment of the Japanese market," said Asako Hoshino, the company's Executive Vice President. "It is born out of the groundbreaking ideas that inspire Nissan Intelligent Mobility – our vision of using cutting-edge technologies to bring excitement to the lives of as many people as possible."
The 2021 Kicks is offered with the ProPilot semi-autonomous driving system, which eases the daily commute by helping drivers maintain the right distance to the vehicles ahead, keeping the small crossover centered in its lane and applying the brakes when necessary. All models pack Emergency Braking, Emergency Assist for Pedal Misapplication, as well as manual and automatic call function for emergencies.
Offered in 13 exterior paint finishes, including four two-tone options, the facelifted Kicks adopts revised styling, with a larger grille, slimmer headlamps and modified taillights. Inside, it features a new instrument panel design, with a 7-inch infotainment system offered as standard or an 8-inch screen as an option.
Nissan hasn't announced yet when the updated Kicks will launch Stateside, but we will remind you that the current iteration is offered in three trim levels, starting with the $18,870 (MSRP) Kicks S, followed by the $20,500 SV, and $21,120 SR.
Photo
Gallery