2021 Toyota Fortuner: Hilux's 7 - Seater Suv Sibling Gets A Facelift Too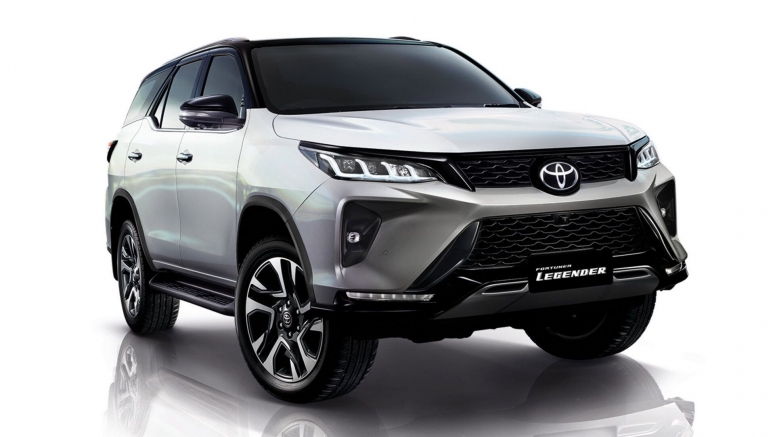 Premiering alongside the facelifted Toyota Hilux is the refreshed 2021 Toyota Fortuner and while it isn't sold in the U.S., it brings with it some minor revisions that should help it keep pace with the competition in markets including Australia.

The second-generation Fortuner has been on sale since 2015 and while it wasn't really crying out for a facelift, the host of changes made by the Japanese car manufacturer do make it look a tad more stylish. These changes start at the front end where a set of slim headlights have been fitted and complete with an incorporated LED daytime running lights.
Read Also: 2021 Toyota Hilux Has Tweaked Looks And A New 2.8-Liter Diesel
Complementing the more striking headlights is an enlarged grille with a black horizontal mesh pattern. The bumper is also more angular and includes large black vents housing small fog lights. The shape and design of this vents, as well as the grille, depends on the variant. In Thailand, for example, the Fortuner Legender has a split front grille. At the rear, customers will find new taillights.
In Australia, the rugged SUV will be sold with a 2.8-liter turbo-diesel engine producing 201 hp (150 kW) and 369 lb-ft (500 Nm) of torque, gains of 27 hp (20 kw) and 37 lb-ft (50 Nm) over the pre-facelift model. Despite the added grunt, Toyota says additional measures made including improved cooling actually results in better fuel consumption, particularly in "city driving where the improvement is more than 17 per cent."
Not only is this new 2.8-liter turbo-diesel more powerful and more efficient but towing capacity has been increased by 661 lbs (300 kg) up to 6,834 lbs (3,100 kg).
As for the cabin, limited changes have been made although there is a larger 8-inch infotainment system that supports Apple CarPlay and Android Auto.
The 2021 Toyota Fortuner will land in Australia in August.
Photo
Gallery