Abarth 124 Spider Says Sayonara! To Japan, Final Example Is Being Auctioned Off For Charity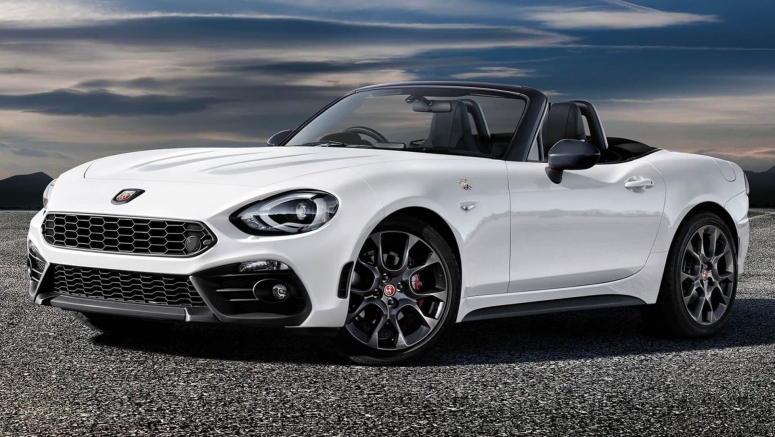 Abarth has unveiled the last 124 Spider sold in Japan and is looking to let it go via an online auction that's already live and will end on November 29.
The roadster is marketed on the company's official website at a starting price of 3.7 million yen ($35,468), alongside a limited series of sketches made by FCA Centro Stile. Proceeds will benefit the non-profit organization 'Shine On! Kids', which helps children in the Land of the Rising Sun suffering from serious diseases.
Read Also: Fiat Confirms Ending 124 Spider Production For Europe, U.S. Model To Continue For 2020MY
"I'm very proud of this charity operation to support children, which also features the final 124 Spider available in the Land of the Rising Sun", said the Fiat EMEA chief, Luca Napolitano. "For Abarth, Japan is the leading export market, is in constant growth and represents a strong tradition for the brand. This charity auction is a testament to how united our Scorpion is to the country and most of all to its people. It also pays tribute to the first Abarth model produced right here in Japan. Finally, it is also a big occasion to celebrate the month of the star sign Scorpio, like we do every year."
The car boasts a unique badge, made by the FCA Centro Stile in Turin, Italy, which shows its silhouette on an aluminum plate that also reads 'Edizione Unica' (Unique Edition) in red and 'Per Sempre Tua' (Forever Yours). The roadster is finished in white and features black and red leather seats, a satellite navigation system, Bose premium audio and LED headlights.
Powering the Mazda MX-5's Italian cousin is a turbocharged 1.4-liter four-cylinder that produces 170 PS (168 HP / 125 kW) at 5,500 rpm and 250 Nm (184 lb-ft) of torque at 2,500 rpm. Like the rest of the range, the final example features Brembo brakes, double wishbone suspension at the front and multilink at the rear, and aluminum body panels.
Photo
Gallery