Hotter Toyota Supra Grmn May Get The Bmw M3's Twin - Turbo Engine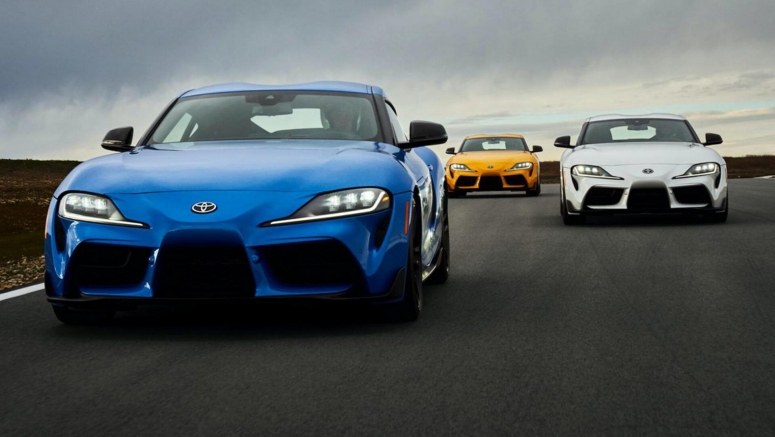 A report out of Japan claims that a limited-run version of the Toyota Supra will sport the same powertrain as the upcoming BMW M3 and M4.

As it stands, the Toyota Supra is powered by a BMW-sourced 3.0-liter six-cylinder with a single turbocharger and rated at 382 hp and 368 lb-ft (499 Nm), figures that help it hit 62 mph (100 km/h) in under four seconds. Evidently, Toyota is on the hunt for more power and performance and will turn to BMW's M division to make it happen.
Watch Also: 2021 Toyota GR Supra – First Video Reviews Are In, Here's What Everyone's Saying
Best Car from Japan claims that the new 3.0-liter twin-turbo six set to be used by the new M3 and M4 (and already used by the X3 M and X4 M), will be slotted into a special model known as the Toyota Supra GRMN. The car could be good for 512 hp and 448 lb-ft (608 Nm), providing the Japanese sports car with a healthy dose of additional performance.
The standard eight-speed transmission of the current Supra will allegedly be swapped out for a dual-clutch seven-speed to deal with the added grunt while providing quicker shifts. If true, this would be rather interesting as the new M3 and M4 will both sport an eight-speed torque converter. Power will be sent exclusively through the rear wheels.
If these reports prove to be accurate, we will still have to wait quite some time to see the Supra GRMN in the flesh as it may not arrive until the 2023 model year. What's more, it may be capped at just 200 units worldwide, likely making it hot property among enthusiasts and collectors.