Nissan Might Change The Tires On Your 2020 Altima As Part Of A New Recall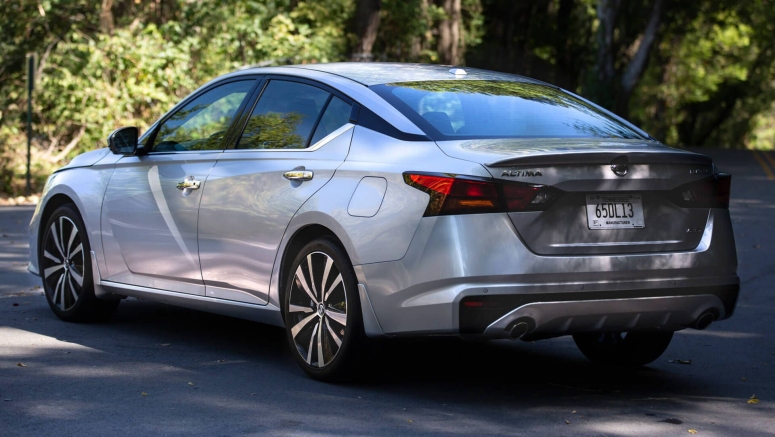 Do the 215/60R16 Continental ProContact TX tires on your 2020 Nissan Altima lose air and feel a bit off? It's not your fault, because they are the reason behind a safety recall announced earlier this month.

Conducted by the National Highway Traffic Safety Administration (NHTSA), the recall covers 2,214 units of the mid-size sedan in the 'S' trim level, produced from September 2 to 29, 2020, out of which around 20 are estimated to have the defect.
Review: 2019 Nissan Altima Is A Jack Of Some Trades And Master Of A Few
"The affected Continental brand tires may have been over cured due to a tire press PLC logic error and subsequent improper scrap handling during manufacturing", the NHTSA explained. "As a result, the affected tires may experience a carcass break in the sidewall with sudden air loss, or they could develop a belt edge separation that could lead to a partial or full tread/belt loss."
Nissan first learned of the potentially dangerous condition, which could increase the risk of injury or death, on September 25, and the following month, they began an internal investigation. On November 4, they decided to conduct a safety recall campaign to remedy the affected vehicles.
In this case, the authorized technicians will inspect the sidewalls of all four tires, looking for a specific TIN date code and a MOLD ID number, and if they find them, then they will replace the tires with new ones, free of charge. According to local regulations, they will drill two holes in each of the old tires before disposing them.
The recall is planned to begin on December 10, and reimbursements will be made, as the tires are not usually covered by the factory warranty.
Photo
Gallery