Pandemic Delays Production At Toyota - Mazda Plant In Alabama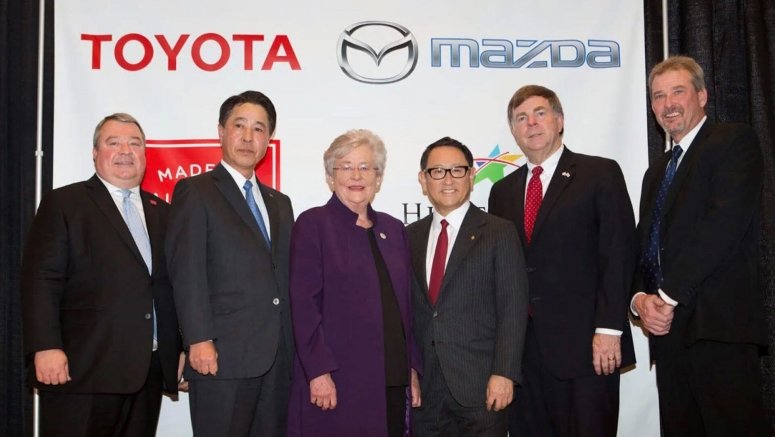 Toyota and Mazda's joint-venture $1.6 billion manufacturing facility in Huntsville, Alabama was supposed to kick off production next year, with both carmakers intent on building new crossovers, having 150,000 units allocated to each brand.

However, a document obtained by Autonews shows that the start of production will be delayed by a "minimum of 5.5 months" due to the impact of the coronavirus.
Toyota and Mazda began building the plant last year, aiming to create no fewer than 4,000 jobs in the process.
Read Also: Toyota's New SUV Will Share Components With Mazda, But It Won't Be Badge Engineered
"On April 9, we informed state and local government officials in Alabama, along with our key suppliers, how the COVID-19 pandemic is impacting our ability to maintain critical equipment delivery schedules, creating labor shortages and slowing construction," said Toni Eberhart, a spokeswoman for Mazda Toyota Manufacturing.
"As a result, we will delay the start of production of the Mazda Toyota Manufacturing plant to a time period later in 2021. We are eager to keep the project moving forward and appreciate the ongoing support of all key stakeholders."
The plant already experienced at least one coronavirus-related delay this month when activity was suspended in accordance with the governor's stay-at-home order on April 4. Work then resumed three days later, but only in areas where Alabama Department of Public Health guidelines could be met.
As for the two models in question, it is believed that Toyota's crossover will be a production version of the FT-4X Concept, while Mazda's offering could be something mid-sized, possibly breathing new life into the CX-7 moniker.