Daruma Doll Production In Full Swing In Takasaki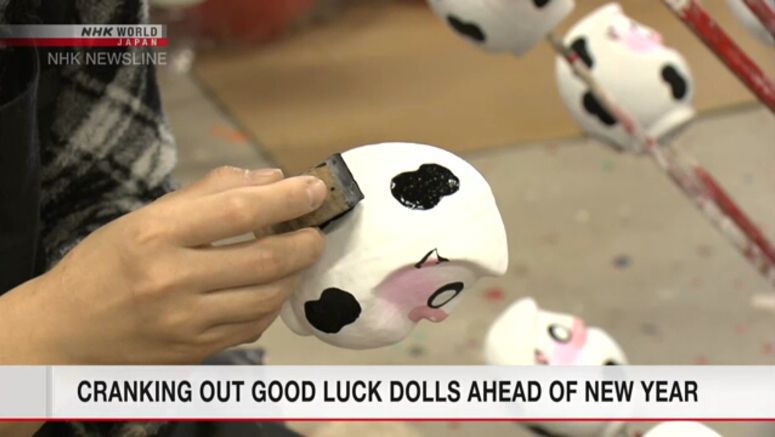 Production of traditional daruma dolls is peaking in a city north of Tokyo ahead of the New Year.
Artisans in Takasaki City in Gunma Prefecture have been making the dolls, which are said to bring good luck, since the 19th century. The city is currently home to around 50 workshops and boasts the largest daruma output in Japan.
The dolls, modeled after the legendary Buddhist monk Dharma, are typically red. But, as 2021 will be the Year of the Ox, some artisans are making dolls that resemble cows, painting them white with black patches.
The patches are in the shape of a gourd, a good omen, to pray for health in the New Year.
Daruma dolls resembling a mythical monster called Amabie are also being made this year as the coronavirus casts its shadow around the world. Legend has it that seeing the creature can help end an epidemic.
A set comprising an Amabie doll and the New Year doll that looks like a cow is particularly popular.
One of the artisans, Nakata Chihiro, says she and her colleagues are wishing for an end to the pandemic and for normal life to return as early as possible. She says they hope their dolls will make people smile.