Renault's Design Chief Sheds Light On The Future Of The Alpine Brand And Other Models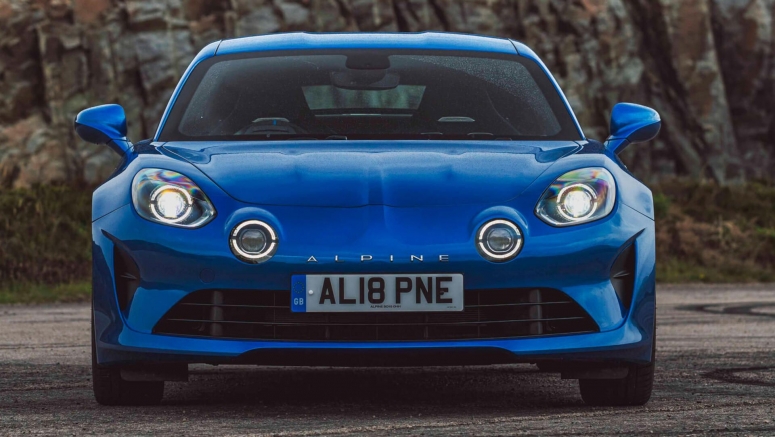 The modern-day Alpine A110 is a great sports car with a very bad timing. The automobile industry is going electric, buyers are flocking to SUVs and the coronavirus pandemic has affected all automakers, including Renault, who is still trying to see the light at the end of the tunnel.
There have been reports surrounding the demise of some very big names in the French brand's portfolio, and the first to go are, apparently, the Scenic and Espace minivans and the Talisman mid-size family car. The Megane is not safe either, with rumors suggesting that it could face the axe as well, and even the Alpine A110's future was under question.
Read Also: Renault, Nissan Outline New Alliance Strategy Focused On Deeper Cooperation
Fortunately, in the meantime, Renault has secured a $5.6 billion loan guaranteed for up to 90 percent by the French state. This will be a breath of fresh air, which will help it and its brands focus on what's next, and it appears that the Alpine brand does have a future. Nonetheless, that future will, in all likelihood, mean electrification, although the challenge is to keep the weight down and create a car that people will want to throw into corners.
Renault's design chief, Laurens van den Acker, who is also responsible for the styling of the Alpine and Dacia brands, recently spoke to Autocar on the topic.
"In the long run, it's inevitable that we'll electrify Alpine – and it's not negative", he commented. "We're not only doing it because of the regulations. People's expectations will shift and will push us into this direction. The challenge will be making something electric, which is lightweight. Straight-line speed is no issue, but that isn't the attraction of Alpine. It's about throwing a car around. It's like a Mazda MX-5 or Lotus Elise in spirit."
Electrification could play a big role in the coming years for the RS models too, yet the added weight of the battery packs and electric motors is a very delicate matter. "With RS, you want to use the car on track. We have to find a way to trick you into believing an EV is light when it isn't", van den Acker said. "Technologies such as torque vectoring can help make a car feel light when it's actually two tons (4,400 lbs). I'm hoping technology will be able to give us a fantastic driving experience."
On a related note, the car designer spoke about the future of MPVs, hinting that they might be phased off completely. "In the Scenic, we made a pretty vehicle which is number one in its segment in Europe, but the segment itself is down. I'd rather be number two in a growing segment than first in a dying segment. This, combined with the need to develop electrified vehicles, puts into question the business case for a future line-up."
The Dacia brand is also going electric, with its first zero-emission vehicle for Europe that is based on the Chinese K-ZE. Previewed by the Spring Concept, it's expected next year, with similar styling and proportions and at an affordable price. "We're doing everything to keep the price as low as possible [for the Spring]. Ironically, some people thought it wouldn't be a good fit for Dacia, but in fact, it might actually be what many people are waiting for. Not everyone can afford a premium EV", van den Acker stated.
Photo
Gallery