Ssc's 'little Brother' To Have 600 - 700 Hp, Tuatara Looks, And A $300 - 400k Price Tag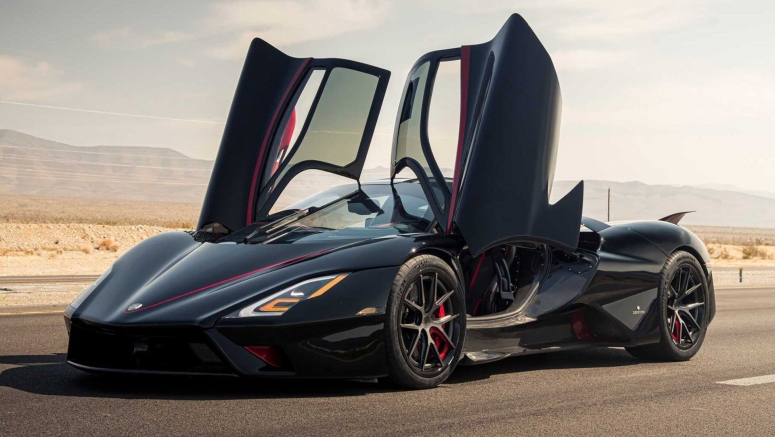 SSC has dropped some additional details about the 'baby' supercar it is planning to sell alongside the newly-crowed world's fastest production car, the Tuatara.

Jerod Shelby first commented on the 'Little Brother' to the Tuatara earlier this year and while speaking with the media following the company's record-breaking top speed run, provided some additional details about the car.
"We haven't been interested in an SUV, but we have had a drawing board over the last few years with what we call the 'Little Brother Project," he told CarBuzz. "[It] would be a car that looks very much like the Tuatara, but it would be in the 600 to 700 horsepower range, and sit in a price point where a much larger percentage of the population can afford [it]. We're talking a $300,000 to $400,000 car."
"Instead of one-tenth of 1% of the population that can afford a Tuatara or any of these hypercars, [the Little Brother Project] would make it more in that range where you might see three or four in a lot of cities," he added.
Watch Also: The SSC Tuatara Turns Itself Into A Flamethrower When Track Mode Is Engaged
With upwards of 700 HP and a price tag between $300,000 and $400,000, the next SSC could be a fitting rival to the likes of the McLaren 720S and Ferrari F8 Tributo. However, as it will come from a much smaller manufacturer, far fewer examples would be built.
It remains to be seen where SSC plans on sourcing an engine from but it's possible that it could tap Nelson Racing Engines, just as it has done with the 5.9-liter twin-turbo V8 that powers the Tuatara.
Unfortunately, we will have to wait a little while longer before this new model hits the market. SSC's production of the Tuatara won't hit full speed until 2022 when 25 units will be built annually of the planned 100 unit production run.