The Death Of The Honda Civic Coupe Marks The End Of An Era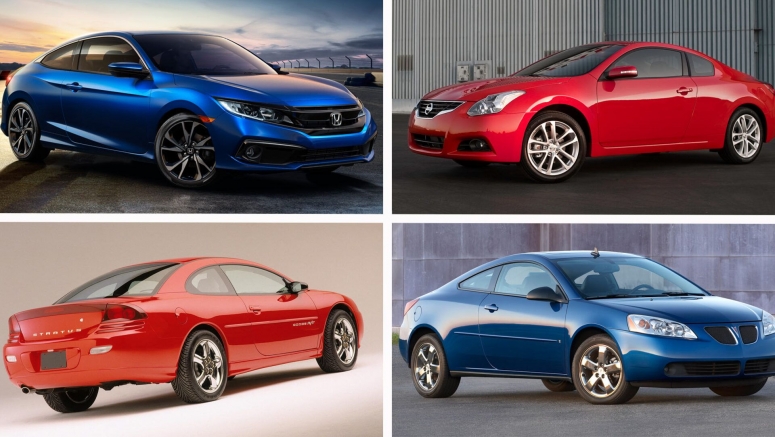 The Honda Civic Coupe is living on borrowed time as it will be discontinued for the 2021 model year.

While the two-door was responsible for just six percent of Civic sales in the United States, it was the last mainstream front-wheel drive coupe in America. As a result, its death is tragic and marks the end of an era.
While there are still muscle cars and the Subaru BRZ / Toyota 86 twins, front-wheel drive coupes such as the Civic were affordable and more mainstream. In particular, the 2020 Civic Coupe starts at $21,050 which makes it far more affordable than rear-wheel drive coupes which typically begin around $27,000.
Also Read: Honda Quietly Kills The Accord Coupe
Of course, the death of mainstream coupes started long ago and declining sales have claimed a number of models over the past two decades.
GM was one of the most prolific makers of front-wheel drive coupes and they offered an assortment of models including the Buick Rivera, Chevrolet Monte Carlo, Oldsmobile Alero, Pontiac G6 and Pontiac Grand Prix – just to name a few. Chrysler also pumped out slightly sportier versions of the Sebring and Dodge Stratus.
Japanese automakers were pretty active in the segment as well as they offered the Honda Accord Coupe, Nissan Altima Coupe and Toyota Solara. Of course, there was also the Scion tC and the not so mainstream Acura Integra / RSX.
All these models have come and gone as the Solara died in 2008 and the Altima Coupe followed suit in 2013. The Accord Coupe managed to hang on to 2017, while the Scion tC – which once helped to define the brand – died in 2016 following nearly a decade of falling sales.
While these models weren't sports cars or necessarily even all that great, they were fun and relatively affordable. Unfortunately, they were doomed by declining sales and waning interest.  A revival also seems unlikely as the sedans these coupes were once based on are struggling to stay relevant in the crossover era.
Photo
Gallery