This Poorly Executed Nissan Gt - R Replica Won't Fool Anyone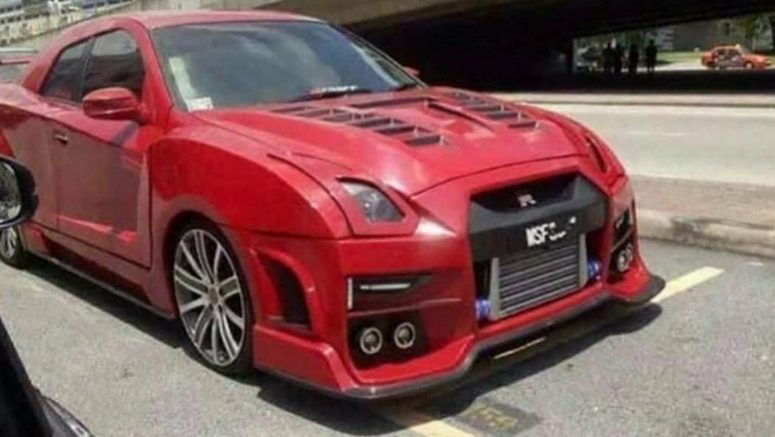 The R35-generation Nissan GT-R dates back to late 2017 and while it still offers superb performance, its design has started to feel dated. Clearly, that hasn't dissuaded the owner of this… ahem, 'GT-R'.
We're not sure where exactly this was spotted but it seems to be somewhere in Asia. While its owner would have you believe that it's an oddly-modified GT-R, anyone familiar with the Godzilla will instantly notice that this thing is a rather poorly executed replica.
The modifications made to the car are so extensive it's difficult to determine what model this replica is based on. Whatever it is, it is obviously much smaller than a GT-R, as evidenced by the very short wheelbase and the weird proportions.
Read Also: All This Bizarre Nissan GT-R Really Wanted Was To Be A Honda Civic Hatch
Up front, we can see the owner of the car has equipped it with a front bumper and grille that kinda look similar to that of the actual item. Elsewhere, the car is rocking a front-mounted intercooler, although based on all the other modifications made, we wouldn't be surprised if it's just for show and not actually functional.
Other GT-R-inspired modifications include the headlights, hood and doors. The owner has even gone to the trouble of trying to replicate the sharp roofline of the Japanese sports car. There's also a wing just like the GT-R's at the rear, as the Reddit photo shows.