Japanese Eye Doctor Among Recipients Of This Year's Ramon Magsaysay Award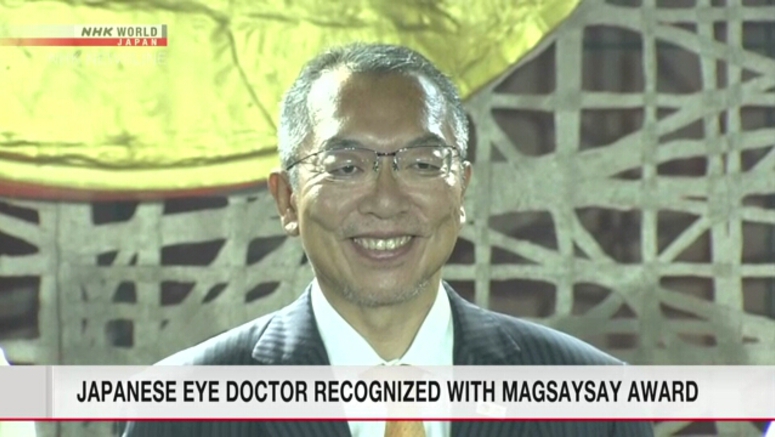 Japanese ophthalmologist Hattori Tadashi has received this year's Ramon Magsaysay Award, known as "Asia's Nobel Prize." He was honored for treating more than 20,000 people in Vietnam for free.
The ceremony was held in the Philippines capital Manila on Wednesday.
The award is given every year to individuals and groups that contributed to peace and development in Asia.
58-year-old Hattori is the founder of the Asia Prevention of Blindness Association.
He has used his own money to treat people in Vietnam who suffer from cataracts and other ailments but lack access to medical services. Hattori has also trained local doctors.
He said at the ceremony that bringing light to patients is to bring hope to their lives.
Hattori stressed his commitment to continuing his work and training the younger generation.
Three other recipients of the award this year are Cambodian psychiatrist and mental health advocate Sotheara Chhim, Filipino pediatrician Bernadette Madrid and French filmmaker and environmentalist Gary Bencheghib.