This Pristine 2003 Subaru Forester Has Just 6,450 Miles On The Clock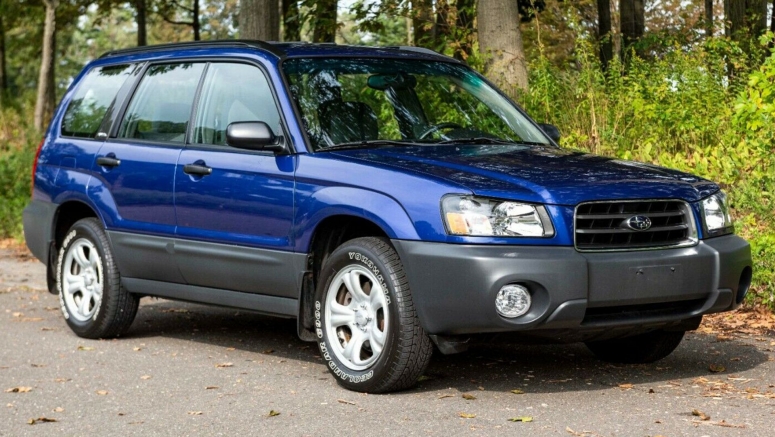 Finding a low-mileage Subaru Forester from the early to mid-2000s is like finding a needle in a haystack, but we did manage to find a 2003 Forester that's currently up for sale on eBay.
The second-generation Forester has one of the most recognizable shapes of any generation and, to our eyes, still looks pretty good to this day. This particular example has clearly been well maintained and has just 6,450 miles (10,380 km) under its belt, leading the seller to suggest this is "likely the best-preserved second-generation Forester in existence."
The listing reveals the Forester has been driven short distances on a semi-regular basis by its two owners and looks to be in perfect running order.
Read Also: 2021 Subaru Forester Edition Sport40 Celebrates Brand's 40th Birthday In Germany
Adorning the exterior is a shade of blue that appears to be largely free of any scratches or other marks. The black plastic body cladding also looks to be in good condition, although there is a minor scuff mark on the corner of the rear bumper. Evidently, the owners have taken good care of the Subaru throughout the past 17 years.
Inside, things also appear as good as new. The lightly-colored cloth seats show virtually no signs of wear and there is still the original plastic on the driver's side floor mat. The black plastic across the dashboard and the leather steering wheel all look to be in tip-top condition and the factory CD player is still in place.
With a Buy It Now price of $14,500, this Forester won't break the bank and could be perfect for anyone wanting the reliability of a car that runs like new while still having that early 2000s feel.
Photo
Gallery