Toyota Supra To Stick With Bmw's Old Infotainment System, Won't Get Android Auto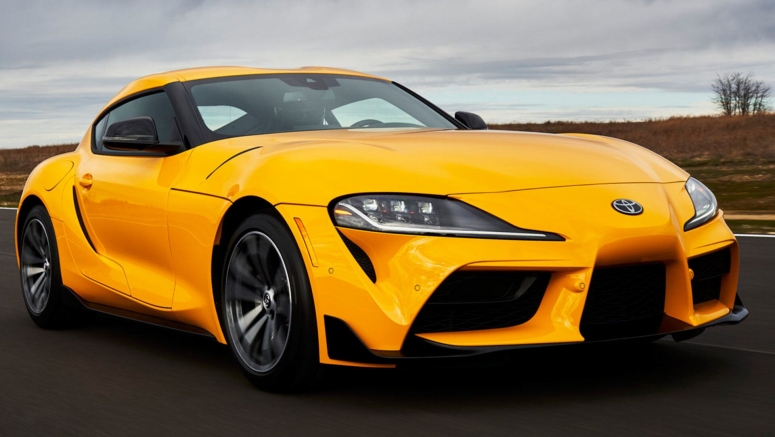 Late last year, BMW announced they were finally going to add Android Auto to their vehicles starting in mid-2020.

The news was welcomed by non-iPhone owners, but it appears Toyota Supra customers will get shafted.
According to Roadshow, the Supra uses BMW's iDrive 6 infotainment system instead of the iDrive 7 system that is installed in the Z4. Cars equipped with iDrive 7 will be getting Android Auto this summer, while the old infotainment system will be stuck with just Apple CarPlay.
Also Read: BMW Adding Android Auto To Its Models In Mid-2020
That's a bummer as approximately 86% of smartphones run Google's Android operating system. However, Toyota doesn't seem too concerned.
As Toyota's North American senior manager of product planning explained, they've met with dealers and owners but "Honestly, the Android Auto question hasn't come up as huge detractors so far." While Ben Haushalter said the company is "always looking to see what's possible," he noted Toyota doesn't have immediate plans to put iDrive 7 into the Supra.
That's probably going to disappoint some fans but, as far as Toyota can tell, there isn't enough demand to justify immediate action. Of course, the Supra is the exception as Toyota offers Android Auto on a number of other vehicles.
While the 2021 Supra won't get Android Auto, the US-spec model did receive an entry-level turbocharged 2.0-liter four-cylinder engine that develops 255 hp (190 kW / 258 PS) and 295 lb-ft (400 Nm) of torque. It's connected to a standard eight-speed automatic transmission which enables the car to run from 0-60 mph (0-96 km/h) in approximately five seconds.
Furthermore, the turbocharged 3.0-liter inline-six was upgraded to produce 382 hp (285 kW / 387 PS) and 368 lb-ft (498 Nm) of torque. Thanks to the extra power, the model hits 60 mph (96 km/h) in 3.9 seconds which is 0.2 seconds faster than its predecessor.