The Porsche Cayman T And Alpine A110s Are Both Excellent Sports Cars, But Which One Would You Have?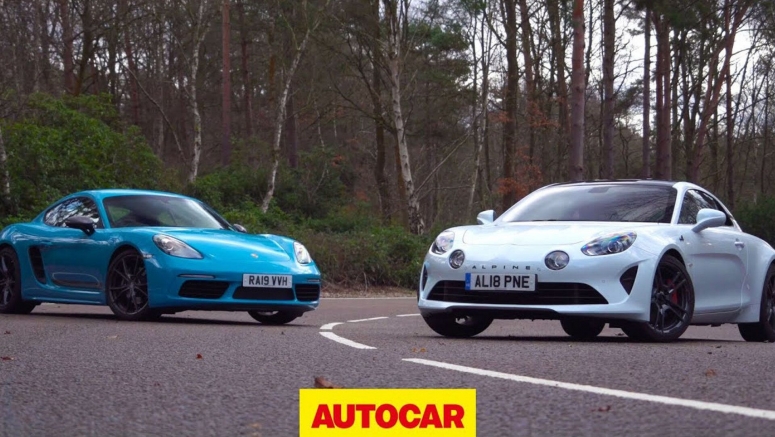 If you're in the market for a mid-engined sports car that offers impressive amounts of performance without ripping your face off, the Porsche 718 Cayman T and Alpine A110S are two excellent options.

Found behind the cabin of the 718 Cayman T is a 2.0-liter turbocharged four-cylinder engine delivering an impressive 296 hp and 280 lb-ft (380 Nm) of torque.
This engine can be coupled to either a six-speed manual transmission or an optional PDK and when equipped with the latter, is able to hit 60 mph (96 km/h) in just 4.5 seconds while sprinting through to 170 mph (274 km/h). Those are all very impressive statistics and to see how they translate to the real world, Autocar recently tested the Cayman alongside the Alpine.
Read Also: Gordon Murray Pulled Apart His Personal Alpine A110 To See Why It's So Good
Introduced in the middle of last year, the flagship Alpine A110S features a bespoke chassis with 50 per cent stiffer springs and anti-roll bars that are twice as firm as they are in the A110 Pure and Legend variations. Power is provided by a 1.8-liter turbocharged four-cylinder with 288 hp and 236 lb-ft (320 Nm) of torque funneled through a seven-speed dual-clutch automatic transmission. The sprint to 62 mph (100 km/h) is dealt with in 4.4 seconds and the A110S won't stop accelerating until it reaches 162 mph (260 km/h).
Both cars are beautifully precise to drive, as this review reveals, but if you had the money to afford either, which would you take?