2020 Subaru Forester Sport Unveiled In Japan With Turbo Power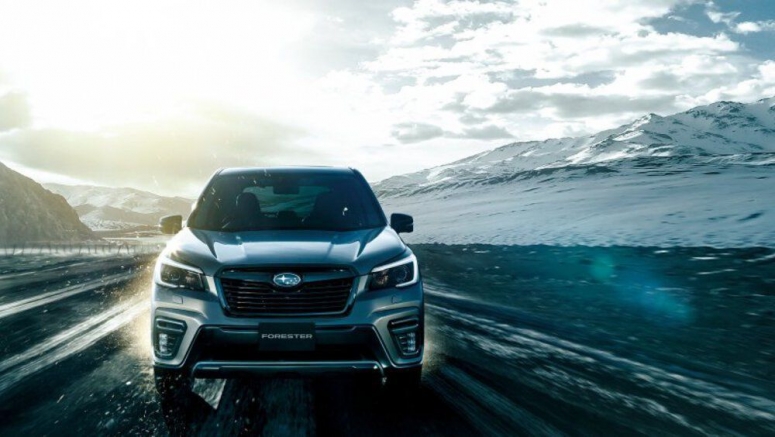 Subaru has finally put a turbocharged flat-four under the hood of the fifth-generation Forester. Called Sport, the model is exclusively available in its home country of Japan — for the time being, at least.
Power for the Sport model comes from a 1.8-liter flat-four that's turbocharged and direct-injected to deliver 175 horsepower from 5,200 to 5,600 rpm and 221 pound-feet of torque between 1,600 and 3,600 rpm. Also found in the Levorg station wagon, it's no match for the last-generation XT engine, whose horsepower and torque outputs checked in at 250 and 258, respectively. Compared to the naturally-aspirated 2.5-liter the Forester is currently offered with, however, it offers about the same amount of horsepower and 44 additional pound-feet of torque. It should make Subaru's hot-selling crossover markedly peppier in a variety of driving conditions.
It sounds like the days of the stick-shifted Forester are gone for good, because even the Sport-badged member of the range is only available with a continuously variable transmission (CVT). It does benefit from a handful of suspension tweaks that come together to deliver sportier handling, according to Subaru. Symmetrical all-wheel drive comes standard.
Gold wheels, a hood scoop, and an oversized spoiler? Not here. Sport models stand out from the other variants with a black grille and darker wheels, among other subtle styling revisions. Inside, Subaru added a blend of suede and leather upholstery, plus a camera-based driver monitoring system that recognizes the person sitting behind the wheel and adjusts a variety of parameters (like the position of the seat and the mirrors) accordingly.
On sale now in Japan, the Subaru Forester Sport carries a base price of 2,990,000 yen, a sum which converts to approximately $28,500. It might also be available in other global markets, like Australia, but it's too early to tell if we'll see it in American showrooms. Subaru told us it can't discuss future products, which isn't a confirmation or a denial.
It's worth pointing out that, even if the Forester Sport ends up not being sold here, the 1.8-liter turbo four that powers it could find its way to our shores under the hood of another model. Use your imagination in the comments below. And stay tuned.
Photo
Gallery