Soccer Fans In Tokyo Delighted At Japanese Team's Victory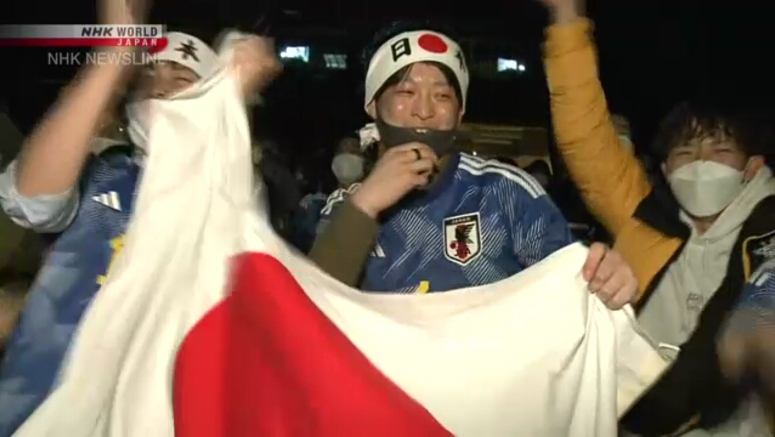 Soccer fans in Tokyo cheered loudly when Japan beat Spain in the FIFA World Cup in Qatar. The victory secured Japan's advance to the knockout stage.
About 420 supporters gathered at a viewing venue in Tokyo's Minato Ward to watch the crucial match early on Friday morning. The game would determine whether Japan's Samurai Blue team would advance or drop out.
The crowd sighed in disappointment when Spain took control with a goal in the 11th minute. But the sighs turned to cheers as Japan stepped up its offense.
Doan Ritsu's game-tying goal in the 48th minute sparked applause. Tanaka Ao's winning shot just three minutes later brought a standing ovation.
The fans' joy hit the roof at the victory. They hugged each other, with some in tears.
One supporter said he was sure Japan would win. He thanked the players for moving him so much.
A college student said he was truly impressed and hoped Japan would advance further. He said now that Japan had defeated Germany and Spain, the next goal would be the championship.
Another student said she was glad because she had not expected Japan to win. She said she prayed for Japan to keep its lead after scoring the second goal. She added that she will have a very good day at school.