Japanese Mayor Files Complaint Against Nursery Head Over Child Abuse Cases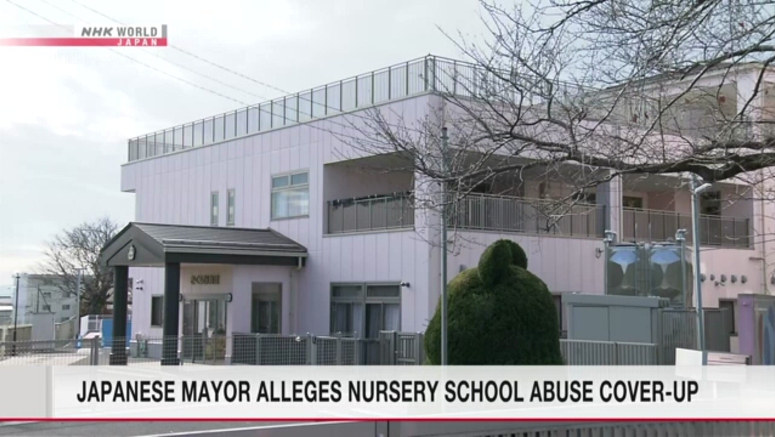 The mayor of a city in Shizuoka Prefecture, central Japan, has filed a complaint with police against the head of a nursery over his alleged cover-ups of suspected child abuse cases involving its workers.
The mayor of Susono City, Murata Harukaze, submitted the complaint on Monday against Sakurai Toshihiko, who heads Sakura Hoikuen -- a private nursery school authorized by the local administration.
Three women who had worked for the nursery until recently were arrested by police on Sunday on suspicion of child assault. Police investigators suspect the three squeezed the faces of one-year-olds, held them upside down by the feet and hit them in the head.
The police sent the three women to the local prosecutors' office on Monday.
The nursery says the three were engaged in 15 acts of ill-treatment between June and August this year.
The complaint says the nursery head in late October made employees submit written pledges not to disclose personal or confidential information obtained at work, although he knew about the women's abusive acts. It argues that the nursery head tried to cover up the abuse.
The mayor told reporters that the response of the nursery head was problematic and malicious as his workers were forced to make the written pledges.
The school says the letters were aimed at protecting personal information and there was no intention to conceal what had happened.
Susono City government officials knew about the abuse in late August, but did not disclose the information until last month.
The mayor said there was a big problem with how city officials dealt with the matter. He said the city should have given a strong recommendation or instruction to the nursery to explain the cases to the toddlers' parents.
Murata said he will cut his salary by 100 percent for two months and the deputy mayor's salary will be reduced for one month. The mayor also plans to dismiss the manager of the welfare department and punish other relevant senior officials, soon after the police investigation and the local administration's inspection are completed.