2020 Toyota Hilux Has Tweaked Looks And A New 2.8 - Liter Diesel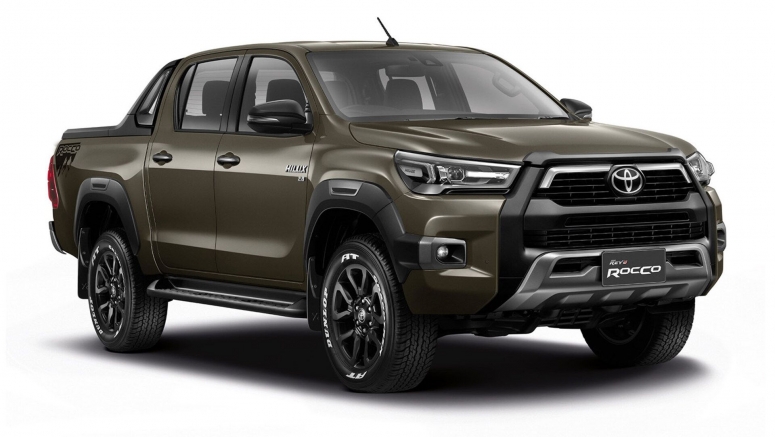 The facelifted 2020 Toyota Hilux has just been unveiled in markets such as Australia and Thailand with subtle exterior and interior alterations as well as some mechanical updates.

On first impressions, you may not be able to pick the updated Hilux from the outgoing one as the styling tweaks are so subtle. Arguably the most obvious change made to the front fascia is a newly-shaped grille that depending on the variant, sports either a black surround or a silver surround (in Thailand at least). The grille is also larger than the outgoing model.
Toyota has also outfitted the updated Hilux with new headlights, a touch smaller than those of the pre-facelift model and complete with new graphics and LED daytime running lights. As for the rear-end, it is also largely familiar but does include updated taillights to provide the pickup with a slighter fresher appearance.
Inside, the changes are small. In Thailand, and Australia higher-end variants come complete with a new infotainment screen that includes small physical buttons on either side of the display (including volume and tuning dials) as opposed to the touch surfaces of the outgoing model. Lower end versions have simpler infotainment displays. The infotainment system also receives Apple CarPlay and Android Auto. A digital screen has also been incorporated into the instrument cluster.
Powering the updated Toyota Hilux is a new 2.8-liter engine that produces 201 hp and 369 lb-ft (500 Nm) of torque. Those new horsepower and torque figures represent gains of 15.3 per cent and 11.1 per cent respectively. The aforementioned 368 lb-ft of torque is exclusive to the automatic while the manual 'makes do' with 310 lb-ft (420 Nm). In Australia, the pickup will also be offered with a 2.4-liter turbo-diesel and a 2.7-liter four-cylinder petrol engine.
Toyota has made a slew of suspension upgrades. For example, there is revised shock-absorber tuning, new bushings, and an improved leaf-spring design that promises to provide a more comfortable ride while still maintaining the Hilux's off-road credentials.
All facelifted 4×4 Hilux models optioned with the available automatic transmission have had their towing capacity upgraded to a maximum of 3,500 kg (7,716 lbs), matching those of manual versions. Hilux 4×2 variants are rated at 2,800 kg (6,172 lbs).
"More than ever, Australia's favourite ute will inspire go-anywhere confidence for customers who rely on it as a load-carrying and trailer-towing workhorse for doing their jobs," Toyota Australia vice president of sales and marketing Sean Hanley said. "Equally, the latest changes will advance HiLux's credentials among customers who demand the handling, ride comfort and convenience of an SUV."
Note: Asian and Australian market-specification 2020 Toyota Hilux pictured
Photo
Gallery