2021 Toyota Gr Supra: First Video Reviews Are In, Here's What Everyone's Saying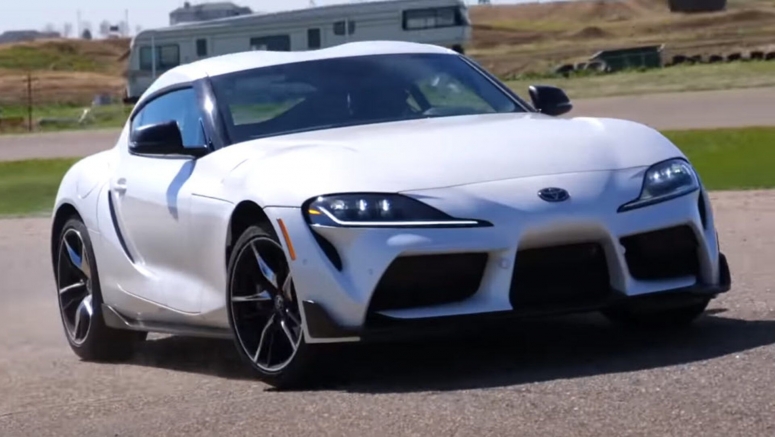 Not even the coronavirus pandemic could stop Toyota from performing the media drive of the updated 2021 GR Supra with the first reviews of the German-bred Japanese sports car having just landed online and it seems as though those who  purchased last year's model may start regretting their decisions.

The most significant update made to the Supra for the 2021 model year are revisions to the BMW-sourced turbocharged 3.0-liter six-cylinder engine so it now offers up 382 hp between 5,800 rpm and 6,500 rpm while churning out 368 lb-ft (499 Nm) of torque between 1,800 rpm and 5,000 rpm. That's a healthy 47 hp and 3 lb-ft (4 Nm) more than the 2020 model and results in a 0-62 mph (100 km/h) time of 3.9 seconds.
Watch Also: Does 2021 Toyota Supra Really Have A 47 HP Advantage Over 2020MY? Dyno Answers
Back to the 3.0 model, when Toyota first unveiled the 2021 Supra and announced these significant power gains, we were a little skeptical and thought it perhaps just increased power on paper knowing the 2020 model was already offering up more grunt than it claimed. However, in these reviews of the 2021 Supra, we're told the new model feels noticeably quicker than last year's model. It's not the end of the world for 2020 owners, however, as a simple ECU tune should achieve similar power gains.
Also new for the latest model year is the introduction of an entry-level GR Supra 2.0 model that receives, you guessed it, a BMW-sourced 2.0-liter turbocharged four-cylinder engine. Having a four-cylinder Supra may sound sacrilegious but it is a decent performer, producing 255 hp between 5,000 rpm and 6,500 rpm as well as 295 lb-ft (400 Nm) of torque and allowing this base model to hit 60 mph in 5.0 seconds and an electronically limited top speed of 155 mph (250 km/h).