Viral Video Shows Japanese Soccer Fans Cleaning Up After World Cup Match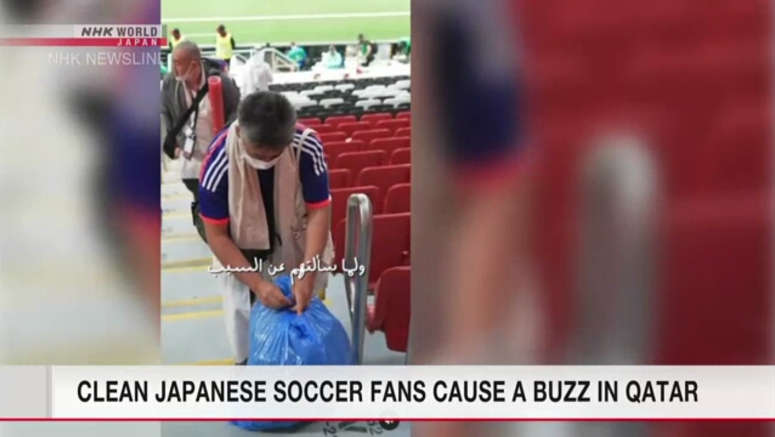 Japanese soccer fans are creating a buzz after a viral video showed them helping to clean up after the opening game of the FIFA World Cup in Qatar on Sunday.
Video creator Omar Farooq from Bahrain posted the footage.
Farooq said he had heard of Japanese fans picking up trash after matches but he didn't really believe it. He is now convinced after capturing the footage and says he has great respect for them.
The video shows Farooq talking with the Japanese fans and exchanging hugs at the stadium. It has gotten more than 760,000 likes so far. The footage has also been aired on Qatar's media.