C8 Corvette Z51 And 2020 Toyota Supra Face Off In Track Battle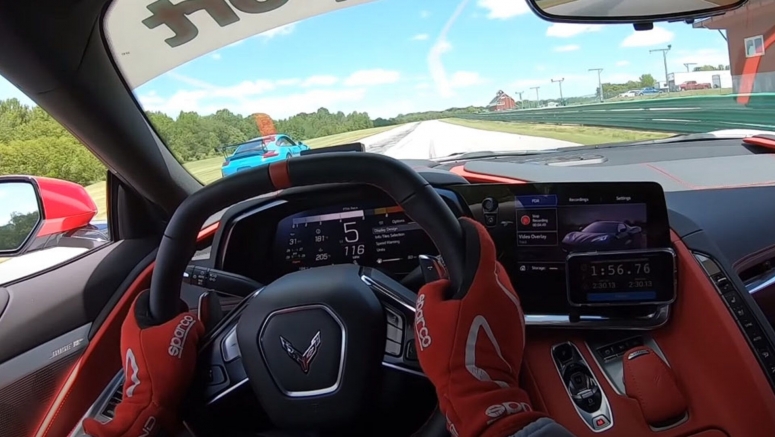 Last year was a big one in the world of performance cars, thanks largely to the arrival of the Chevrolet C8 Corvette Stingray and the new Toyota Supra. While the two have vastly different engines and roughly $10,000 separating their MSRPs, they are both huge fun to drive and are also very capable on a circuit.
Eager to see which is the quicker of the two around a racetrack, YouTuber Jackie Ding headed to Virginia International Raceway and found out. The result isn't surprising, but the video is worth watching anyway.
Watch Also: C8 Corvette Goes Toe-To-Toe With Dodge Viper ACR At Laguna Seca
Powering the 2020 Toyota Supra is a 3.0-liter turbocharged inline-six which pumps out 335 hp from the factory. By comparison, the 6.2-liter naturally aspirated V8 of the Corvette Stingray is rated at 495 hp, giving the 'Vette a huge power advantage. The YouTuber mentions that both the Supra and Corvette featured in this clip have been lightly modified. Most notably, the Supra has 275-section Yokohama A052 tires and HKS springs, while both the Toyota and the Vette also have modified brake pads.
For this test, a driving instructor from the circuit jumped behind the wheel of the Corvette while the YouTuber was piloting his own Supra. In the first test, the Corvette led and was being chased by the Supra. The cars set lap times of 2:03 and 2:04.5 respectively. In the second test, the Supra led and was followed by the Corvette, but as its driver pushed for a quick lap time, he ended up overshooting a corner and running off into the grass.