2 Chinese Ships Enter Japan's Territorial Waters Off Senkaku Islands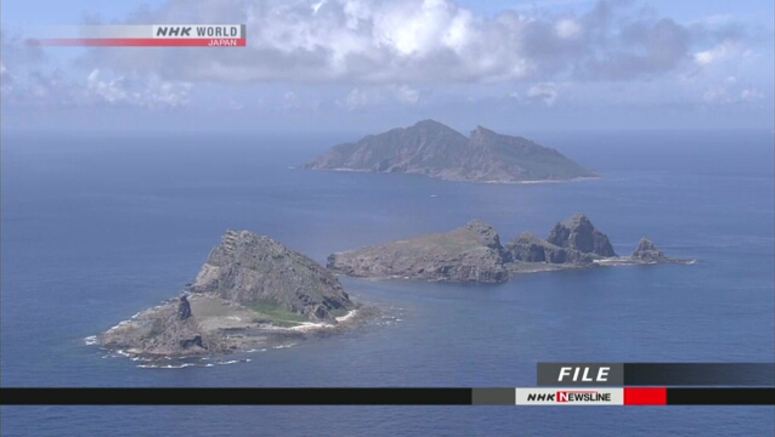 Japan Coast Guard officials say two Chinese government ships have entered Japan's territorial waters off the Senkaku Islands in the East China Sea.
The officials say the ships entered the waters off Minamikojima island at around 2:40 a.m. on Friday, after navigating in the contiguous zone just outside the territorial waters with two other Chinese government ships.
They say the two ships are trying to approach a Japanese fishing boat operating in the territorial waters about 21 kilometers off Minamikojima island.
Japanese patrol ships are cruising in the area to ensure the safety of the fishing boat, while demanding that the Chinese ships immediately leave Japan's territorial waters.
Japan controls the Senkaku Islands. The Japanese government maintains the islands are an inherent part of Japan's territory. China and Taiwan claim them.